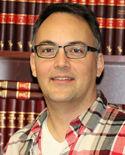 Brothers and Sisters
Welcome to the Unifor Local 707 webpage. Whether you are a new member, long service member, retiree, or surviving spouse, I encourage everyone to visit the new site regularly for updated and pertinent information regarding Local 707. The site will contain everything from information in the plant, helpful links, scholarship opportunities, benefits, collective agreements with much more. Once again our Phone App is connected to the site as well.
Unifor local 707 proudly represents approximately 8000 retirees and active members and is an amalgamated union that represents 3 separate units within the Oakville Assembly Complex. Ford Motor Company which manufacture the Ford Edge, and the all new Lincoln Nautilus. Leadec Industrial Services of Canada Abednego Environmental Canada Limited. Local 707 has a rich 65 year history, we are a progressive union striving to fight for fairness, equality and justice in not only our workplace but also our communities. We are driven to make life better for our members, retirees and all workers across Ontario.
In Solidarity,  Mark Sciberras President Unifor Local 707