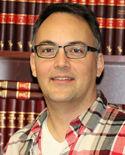 Brothers and Sisters,
I know many of you are very concerned about the ongoing COVID-19 outbreak. I would like to assure you that your Local Union has been and will continue to be in constant communication with the company to address the health and economic concerns of our members. However, if we are to succeed, we ALL must work together to make our workplace, homes and communties a safe environment. For directions on how you can help, please read the Unifor- Fact Sheet on COVID-19 posted today on our Local website.
On March 11th, COVID-19 was declared a pandemic by the World Health Organization. While this virus is of great concern, at this point in time it should only give pause to seriously consider how we conduct ourselves, when we interact with others. At present Health Canada has indicated the associated risk with the virus is low for the general population, however I know and acknowledge the risk could change rapidly.
With this in mind, your Local Executive Board has considered and reviewed the risk and the needs of the membership, especially for our Retiree's. As a result we have canceled the following events, that have no direct economic impact on our membership:
Saturday March 14th, March 28th and April 4th- Retiree/Membership Euchre Tournaments
Sunday March 15th– General Membership meeting at 10:00am at the Union Hall
Wednesday, March 18th– Retiree Chapter Membership Meeting at 10:00am at the Union Hall
Effective Thursday, March 19th- Tai-Chi classes for Retiree's have been canceled for 3 weeks
At this time, we will continue to move forward with our Triennial Election on March 18th with Election polls throughout the plant for the membership as previously indicated on Elections notices in the plant and our website. Retiree's and members will continue to be able to cast their vote at the Union Hall on March 18th between 8:00am to 12:00pm.
Given circumstances in Ontario, it's important to know that members who have travelled to countries that are considered high risk for COVID-19 have been told to self quarantine and at the time of writing this article, I can confirm that NO Oakville Assembly Complex employee has been diagnosised with COVID-19.
In Solidarity,
Mark Sciberras
President, Unifor Local 707