The Ontario Health Coalition is building a province wide referendum campaign to stop what is the most undemocratic attack on our public healthcare in memory. And we need your support to make this happen.
"Now that Bill 60 has passed, our job is to do everything in our power to stop its implementation. We must make it politically impossible for the Ford government to privatize our public hospitals. To do this, we are mounting a massive People's Referendum. We have set an ambitious goal of a million votes to save our local public hospitals.
To do this we are going to need tens of thousands of volunteers. Everyone matters. Everyone is needed.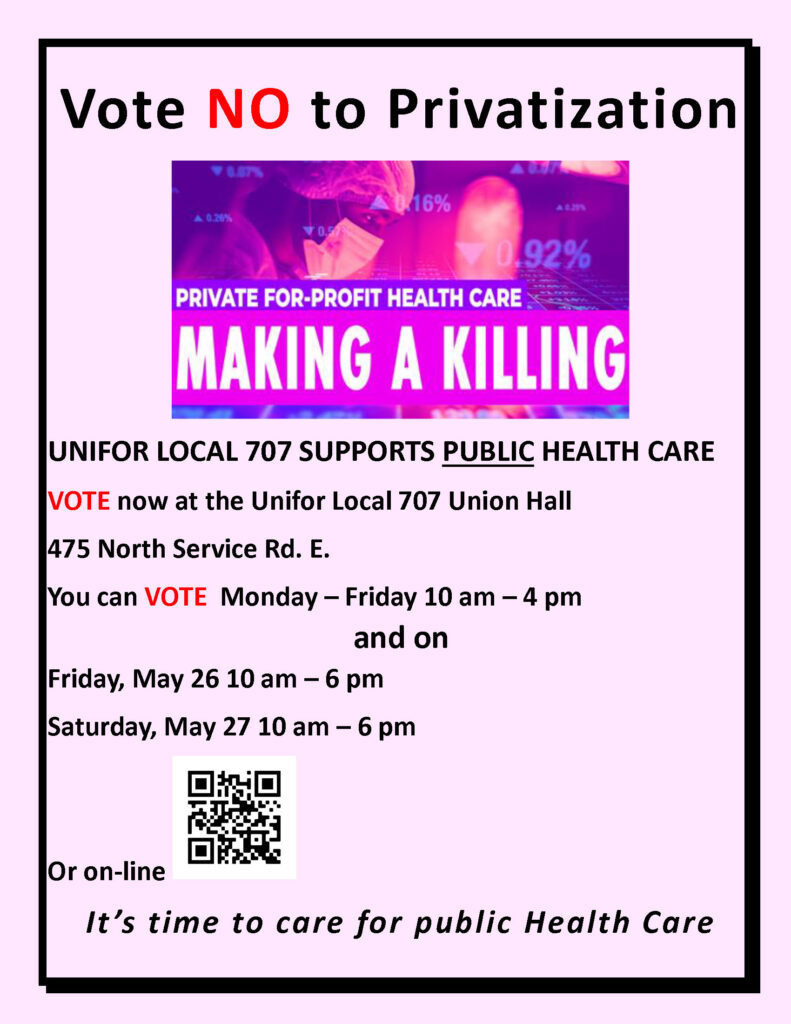 VOLUNTEER: https://publichospitalvote.ca/node/5

Everyone can do something…Distribute leaflets, help at a voting station, help to get additional volunteers, help make ballot boxes, count and stuff leaflets, and help get out lawn signs. It's fun!

VOTE: You can vote online now here. 
DONATE: We can build this referendum and the fight back as big as we can afford. If you are able to help, it really makes a difference.
SHARE the video and promo for the campaign.