Brothers and Sisters,
This company announced that there will be no production at the Oakville Assembly Complex for the week commencing Monday January 9th, 2023.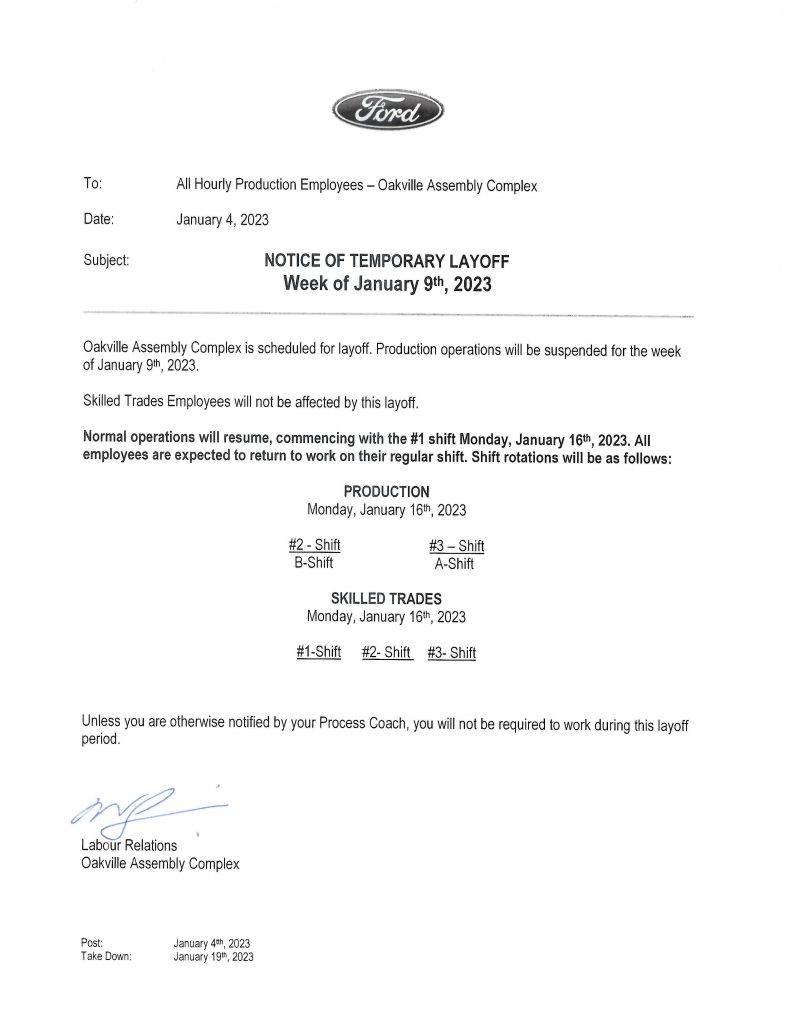 The company have indicated they will be informing our members with a robo-call.
Information about Employment Insurance and current reference code will be posted shortly for those that need to start a new EI claim.
In Solidarity,
Mark Sciberras
President, Unifor Local 707