On August 7, 2022, Jose Garcia, a Small Tools Repairperson with the Oakville Assembly Complex, marked his 50-year work anniversary with Ford of Canada, becoming the first member of Unifor Local 707 to achieve this incredible milestone,
Since his first day at Ontario Truck Plant in 1972, Jose has taken each role "by the wheel", "On my first day, after some training, I was put on the radiator fill job. I got the hang of it eventually and after three months, I moved over to the frame line. The rest is history."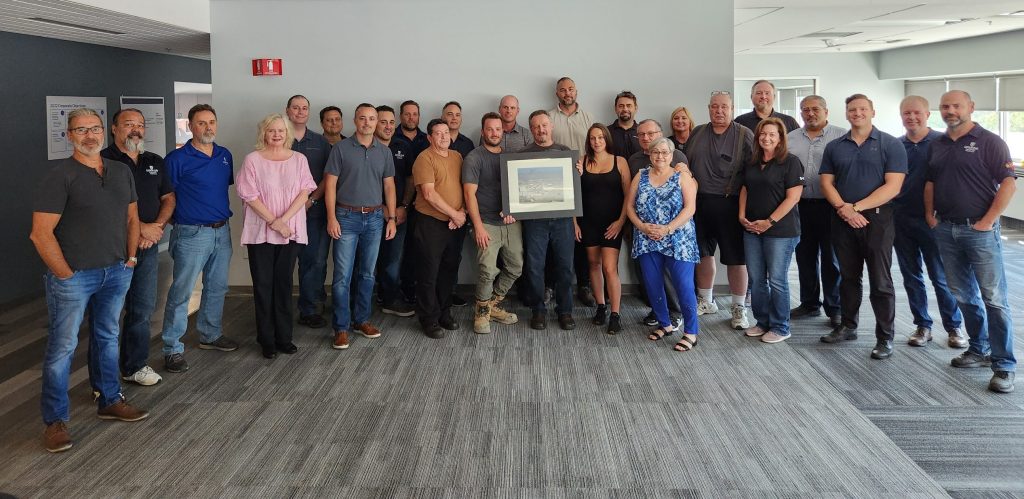 Jose was a proud member of a team that delivered consistently strong results building F150 Pick-Up Trucks and other product lines, from 2003, Jose has called the Oakville Assembly Complex his work home. Currently working in Final Assembly, Jose previously worked in the Incoming Quality department and had several other interesting positions during his tenure.
One of Jose's proudest moments of his career was during the Launch of PN96- F150 at the Truck Plant. As a Product Training Specialist, Jose traveled to other facilities ahead of the launch to learn their processes and adapt it for our Launch. "We came up with a couple of great ideas to innovate like seat readers and rising platforms. Up to that point, we were told that we delivered the best launch of a new product and I felt very proud about my role in that outcome."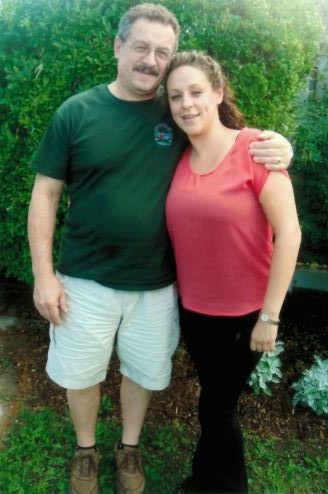 Jose is amongst three generations of the Garcia family to work at Oakville Assembly Complex, sharing Ford pride from his father to his daughter, Jody. "My father worked here and during my time at the truck plant, my brother and nephew joined the team. Eight years ago, my daughter started working at Oakville. Being able to have family work here with me and share common pride in our work is one of my fondest outcomes of my career."
Outside of work, Jose makes the most of his free time with many different activities including travel.
Along with his wife, Sheila – and their two poodles, Cole and Turner – Jose enjoys vacationing in the Caribbean.
A true family man at heart, he also enjoys the occasional game of darts with his brother Carlos as well as outdoor activities like hunting and fishing.
When asked to sum it all up, Jose shared, "It's been a good 50 years, I can't complain at all. Ford has supported my family and I'm so happy to have worked for such a great Company. I've worked with so many great people along the way and have enjoyed it every day."
Sharing stories and moments in the history of his career, Jose was presented with a 50-year anniversary award, given by Mark Sciberras, President, Unifor Local 707.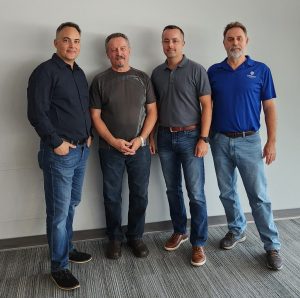 To commemorate Jose's dedication and time with Oakville Assembly Complex, a statue, made by a Canadian First Nations Artist Leroy Henry, symbolizing strength and hard work was presented by Kyle Cruji, Assistant Plant Manager,
Jose plans to spend a few more years with the plant before he retires and heads south to enjoy some sun and sand with his family.