Brothers & Sisters
The Local Union has received several calls from members with concerns about Records of Employment.
As indicated in previous correspondance, the Ford Motor Company of Canada will submit a Record of Employment (ROE) electronically to Service Canada on your behalf; therefore, you do not need to request copies from Ford payroll.
While Service Canada may have emailed you stating they have yet to receive your Record of Employment – it is not something you should be alarmed about at this time. Currently there are no issues or delays with Records of Employments from the Ford Motor Company of Canada. The Local Union has been assured that the company continues to process records in a timely manner, as required through the Employment Inusrance Act.
Attached below is a link from Service Canada's website that should help members understand Employment Insurance processing time for those establishing a new claim and for those interested in how and when a Record of Employment is issued by an employer.
https://www.canada.ca/en/services/benefits/ei/ei-regular-benefit/after-applying.html
https://www.canada.ca/en/employment-social-development/programs/ei/ei-list/reports/roe-guide/understand.html
In Solidarity,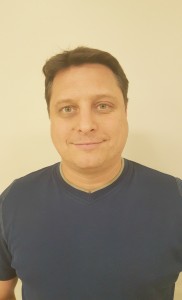 Paul Ivey
Unifor Local 707 Benefit Representative