Brothers and Sisters,
This Notice is for Ford Unit members hired before September 24th 2012 that were at full rate of pay at time of ratification September 28st 2021.
As per our 2020 Collective Agreement you will receive a 4% lump sum bonus, based on the last 12 months of your earnings from our ratification date.
The 4% Lump Sum payment is scheduled to be issued in October, pay period 42.
Through recent dialogue with the company, you may now transfer this Wage lump sum payment to your Unifor- Ford Savings plan With Canada Life Assurance Company. However to do so you must have a Unifor-Ford Savings Plan and have completed the RRSP Election form (see attached below) and passed on to the Oakville Human Resources Department no later than September 24th 2021.
Should you not wish to transfer your 4% Lump sum payment into an RRSP, no action is required and you will receive your payment in Pay Period 42.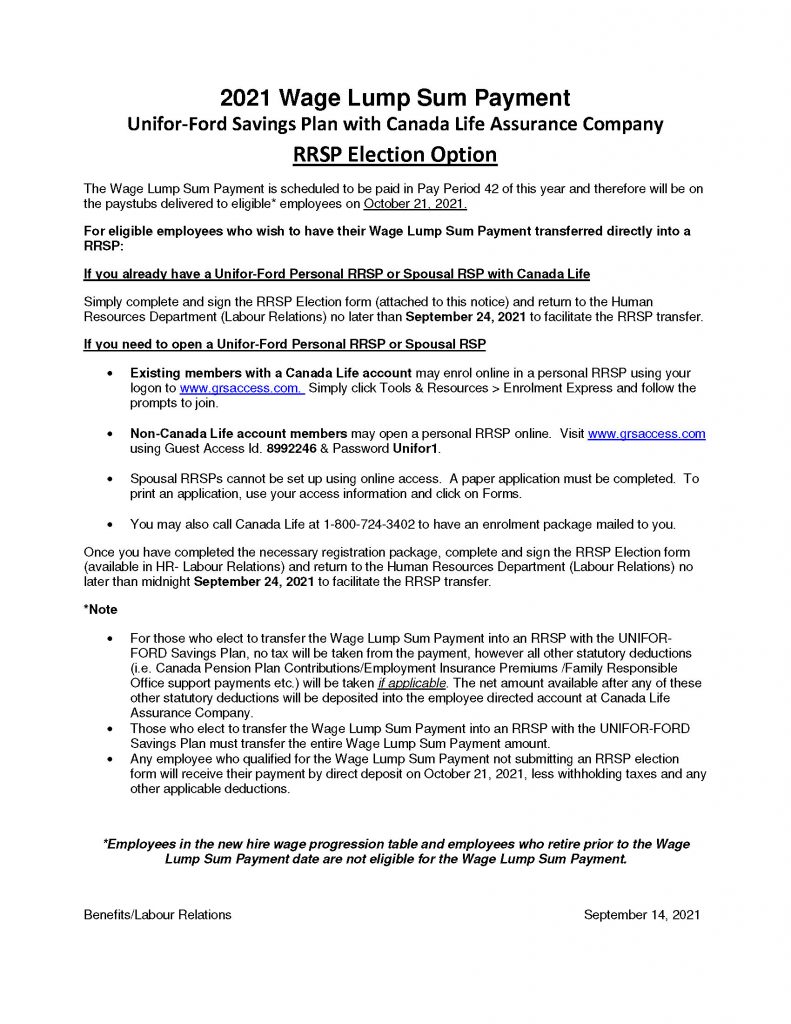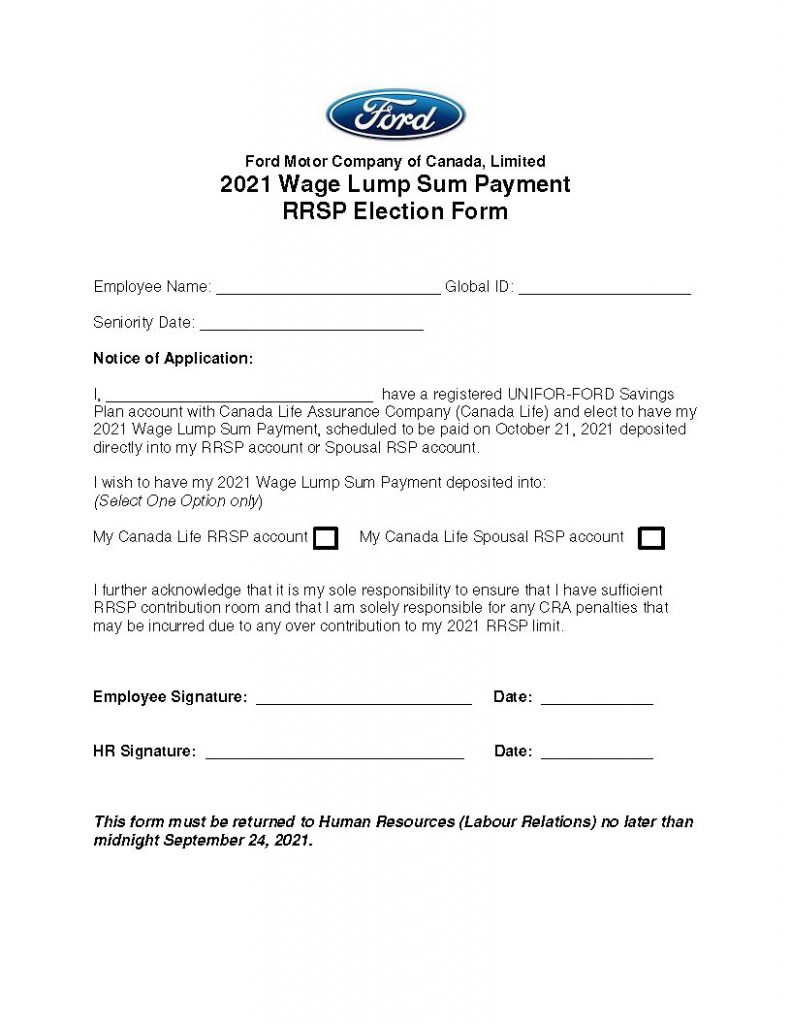 Mark Sciberras
President, Unifor Local 707