As of late I have spoken to many Retirees and Surviving Spouses who were
unaware of this fact, despite previous mailings that were sent by the Ford Motor Company in 2010 and several 707 Reporter articles written along the way ever since. I will once again post this message in the fall edition of the Reporter as it is important information for all of our members who may need Hospital stays for whatever health concerns they may be dealing with at any given time.

Even though we lost this benefit over a decade ago it is worth repeating.
I have seen many Retirees, Surviving Spouses and some of their adult children requesting Semi-private hospital rooms assuming they are covered for it through their Green Shield Coverage, only to later find out that it is not a benefit of our plan and unfortunately receive a hospital bill for hundreds, sometimes thousands of dollars.

If you or any of your adult family members are completing a Hospital admissions form: Do not indicate you have Green Shield Insurance coverage and do not
request private or semi-private hospital accommodation on the form unless you
are prepared to pay out of pocket expenses from $240 to $300 per night for
your room. Instead ask for a WARD room which is covered by the Ontario Health Insurance Plan (OHIP) and is of no cost to you.

It is also important to note: If you are admitted into a publicly funded Ontario hospital and you have chosen to be in a Ward room and there are none available or the publicly funded Ontario Hospital has chosen to place you in a semi-private or private room – you will not be responsible for the cost, as you or your adult family member did not request the room on your hospital admission form. It is only when you or your adult family requests, completes and signs for a semi-private or private room that you will be charged.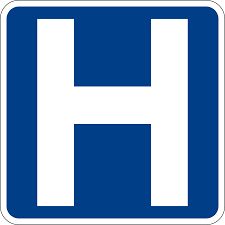 Get the word out to other retirees and surviving spouses and share this information with your adult family members or children who in emergencies may bring you to the hospital and complete the admission form on your behalf. As once the request on the admission form is completed and signed it becomes a legal document and Ontario publicly funded hospitals are unwilling to waive semi-private or private changes incurred once you find out Green Shield does not
provide coverage.
Fraternally yours,
Dave Millar
Vice President