International Women's Day – Monday March 8, 2021
Today, Monday March 8, 2021 marks International Women's Day . A day that is recognized all over the world to celebrated the achievements of women and rally together for gender equality.
First celebrated in 1911, International Women's Day (IWD) is an opportunity to celebrate women who have made history and continue to champion change and encourage future generations.
Each year, a theme is chosen and this year's theme is #ChooseToChallenge.
Unifor Local 707 is proud of our sisters and we recognize that our union is a stronger and better union because of the women we have all worked with over the years.
Normally we participate in events that would take place to celebrate the day but due to COVID-19 restrictions Unifor National has organized an online event taking place this evening at 7:00 pm.
All Unifor women are invited to this event. Pariticipants must register through Zoom. If you have any questions, please email registration@unifor.org
On behalf of your Women's Committee,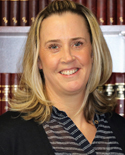 Kate Penkett
Chairperson
Unifor Local 707 Women's Committee