President's Message
Canada Emergency Wage Subsidy (CEWS)/ COVID-19 Paid Downtime Absence payment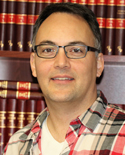 Brothers and Sisters,
Unfortunately, due to the unexpected temporary lay-off at the Oakville Assembly Complex the Local Union was required to ask that the company to further delay the CEWS or COVID-19 Paid Downtime Absence payment. This request was to ensure the payment would not interfere with any Employment Insurance or Supplemental Unemployment Benefits. The company felt that it would interfere with Holiday payments if it was issued next week. Therefore, a tentative date for the payment has been set for the week of beginning Monday September 14th to Friday September 18th, 2020.
I would like to stress, as I have indicated previously the purpose of this payment is to repay any Employment Insurance Benefits and/or Canada Emergency Response Benefit payments for the COVID-19 lay-off period of April 12th to June 6th 2020 and by doing so, you will prevent large government repayments upon filing your 2020 income tax return next year. Failing to use your wage subsidy payment for what is was intended, will only make an already bad situation worse, next year.
The Ford Motor Company will be issuing further information about the Canada Emergency Wage Subsidy (CEWS)/ COVID-19 Paid Downtime Absence payment during or prior to the week of the Wage Subsidy payment.
In Solidarity,
Mark Sciberras
President, Unifor Local 707