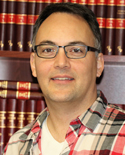 Sisters & Brothers,
After meetings today with each of the Detroit 3, (Ford, Fiat-Chrysler and General Motors of Canada) all three companies have reaffirmed their position to hold to the income security provisions of the current collective agreement, with regards to this shutdown period.
They have all officially denied Unifor's request, which urged them to provide regular wages throughout this period.
While Ford was not required to provide wages as per our collective agreement, we were disappointed with their position. The Union leadership strongly believes, (just as some other employers in Canada) continuing wages was the socially responsible action to take during this unprecedented period.
As a result of the companies decision, Local 707 members will be required to apply for Employment Insurance Benefits during the temporary mass lay-off and will receive Supplemental Unemployment Benefits (S.U.B) in accordance to our Collective agreement.
Local Leadership has secured a reference code from Service Canada, that will be active and available for our members, to apply for regular Employment Insurance benefits starting on Monday March 23rd. We will post the reference code and details on how to complete this Employment Insurance application on Monday afternoon.
We are still waiting on an official response from the company on income replacement for our members who are in self-isolation. As indicated in an earlier post, information with regards to this will be posted when it is clear and accurate.
In Solidarity,
Mark Sciberras
President, Unifor Local 707