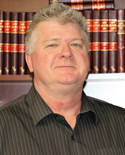 Presidents Message:
Brothers and Sisters;
On Wednesday July 17th Brother Bob Scott and I were called to the plant manager's office to discuss upcoming scheduling changes the company is implementing at OAC. The company notified us that due to cost expenses and slowing sales, the following major scheduled restructuring plans will be administered;
Starting August 1 2019
Final Assembly (trim and chassis) switches to mass relief except for 2 areas in chassis. The tire room and Insourcing will remain on relief
The paint department will revert back to 2 shifts and the C-Shift will be eliminated.
The paint shop will remain on tag relief which will commence after all reductions are complete (approximately September 15th 2019).
Start times for Final, Bamr and Paint shop will be 6am on days and 5:30 pm on afternoons.
Body Shop
The body shop will remain on its current schedule until January 1st of 2020
Starting January 1st,2020 the body shop will revert back to 2 shifts in body 1,2 and 3
The body shop will maintain tag relief on a 2 shift operation
Start times will be the same as the rest of the plant with a 6am dayshift start and a 5:30 pm afternoon shift start.
The plant manager also notified us that they will be imposing a 5 unit per hour line speed reduction beginning January 1st of 2020. Adding to the bad news the company predicts based on the number of job reductions in August they foresee a permanent layoff of approximately 185 members in September 2019 with a possibility of additional members laid off in January 2020.
We have been arguing as a Local for the past several weeks trying to persuade the company from somehow avoiding this scenario but to no avail. As always, it's based on a business decision and it all comes down to dollars and cents. Once again, our biggest concern was preserving good paying jobs and uprooting people's lives.
As always, we will keep you abreast as soon as events unfold.
In Solidarity
Dave Thomas
President Unifor Local 707