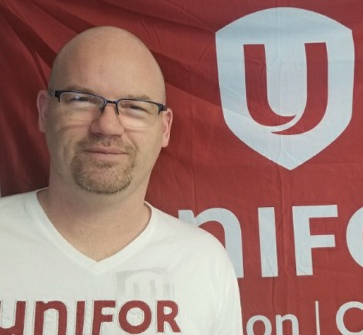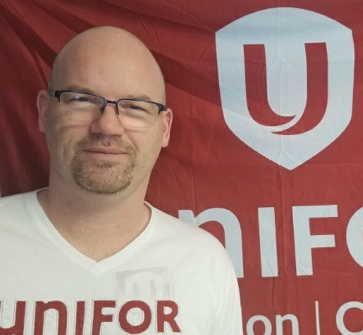 Sisters and Brothers,
Hoping all of our members and our families are staying safe and practicing social distancing guidelines put in place by the Federal, Provincial and Municipal offices at this time.
We have been receiving many calls during this difficult time, due to the implications brought on through the Covid-19 pandemic. Employment Insurance (E.I.), Canadian Emergency Response Benefit (CERB),  Supplemental Unemployment Benefits (SUB) and Records of Employment (R.O.E.) are our the biggest concerns.
I can assure you that our Union Benefit Rep (Paul Ivey) is working diligently to respond to all of your questions and concerns. As you can imagine, he has received hundreds of calls and emails, as a result the few of us that remain at work have been assisting him as best we can to resolve issues as quicly as possible. However, some issues have no immediately solution, so we ask for your patience.
Currently, with the reduction of available work, the majority of our reps are also on layoff. However, many are still answering calls and emails from members at home and I thank them for their participation in attempting to get answers for the brothers and sisters which they represent.
PRESCRIPTION DRUG COVERAGE LIMITATIONS – 30 DAY SUPPLY:
The government has put in effect a limitation of a 30 day supply for any pharmaceutical needs required at the moment. The limit was put in place to guard against hoarding and prevent prescription shortages in Ontario, during the COVID-19 pandemic. With calls in the higher double digit level, it may not seem like a lot but as we are a microcosm of the broader society, we can only imagine the concerns being put forward across the province. It is clear that people across the Province are not pleased with the 30 day limit for prescription renewals that is part of Ontario's COVID-19 pandemic plan.
Some of the issues that we are finding difficult for our retirees and those with compromised immune systems, are that it requires those that need the medications to go to the drugstore more frequently. After reviewing the Health Ministry's plan and having people bring up the fact that they now get hit with a dispensing fee more frequently (on each visit rather than once every 3 months), I found that there are safeguards laid out to prevent that.
However, the provicial governments plan is still causing alot of problems for people, especially for seniors. As the goverment is asking people to stay at home as much as they can, but changed what was previously a 90-day refill to 30 days, which means people have to go out every month, when they could be staying inside. I believe this is counterproductive.
As a reference you can check the below link for answers from the Ministry of Health
http://health.gov.on.ca/en/pro/programs/drugs/opdp_eo/notices/exec_office_20200320.pdf
If you are concerned with this program, please send a message to your local Member of Provincial Parliment to let them know that this is causing you concern and ask how they plan to correct it.
Stay well,
Dave Millar
Vice President
Unifor Local 707