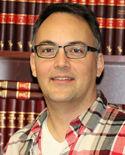 Thanks to an ongoing coordinated effort by Local 707 and Local 200 leadership and the understanding of the Ford Motor Company, I am happy to report the remaining Local 707 members from Windsor (Pref hires) that previously requested to return to the Ford Windsor Facility will now be able to do so effective January 2nd 2020. The Ford Windsor Human Resource Department will begin calling members later today, indicating when and where they are to report.
This good news will also benefit our most junior members, as their return home will reduce the number of members on indefinite laid-off effective February 3rd, 2020.
I have spoken to a few of our members and they have indicated this is the best gift they will receive this Holiday Season. As many of our Windsor pref hire members have sacrificed a great deal to provide for their families over the last 7 to 11 years, living between 2 cities has been extremely difficult, both personally and financially, but they did it which is a true testament of their strength and character.
For the members returning, I would ask that you say a special thank you to Unifor Ford Council Chairperson and Local 200 President John D'Agnolo who worked tirelessly to make this happen on his end.
On behalf of Local 707, I wish them all the best on their return home to Windsor and know going forward they will forever share a special bond with the sisters and brothers of our Local.
In Solidarity,
Mark Sciberras
President Unifor Local 707