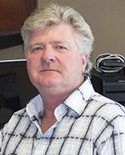 Brothers and Sisters:
As previously reported the Ford Motor Company has moved ahead notifying our 50 most junior members of an indefinite layoff starting this weekend. Last day worked for these members will be Thursday August 29, 2019. I am happy to report we have been able to negotiate some preferential hiring opportunities for some of our members at Local 584 the Ford Parts Distribution center in Bramalea Ontario. Local 584 has been in a position to hire for approximately 5 or 6 weeks now but due to the work of Local 707 and Local 584 we were able to negotiate some preferential opportunities. Management at Local 584 was reluctant to wait for the pending layoffs in Oakville but collectively we were able to convince Ford Motor Company to do what was right and save these opportunities for Oakville laid off members.
That being said Oakville has started to canvass those members given indefinite layoff notices an opportunity to transfer to Local 584. There are a limited amount of openings that are available but obviously every member not being laid off is great news. Hopefully these members can make a smooth transition.
On a final note I would like to take a second and wish everyone a Happy Labor Day Weekend. The last long weekend of the summer is always special as kids return back to school on Tuesday and fall is right around the corner. Please be safe this holiday weekend and I hope to see everyone at the parade in Hamilton on Monday.
In Solidarity
Dave Thomas
President Unifor Local 707