Plant Gate Collection – POSTPONED
Sisters and Brothers, we as an Executive made the decision to forego our usual Plant Gate Collection prior to the Easter Long Weekend. With you, the membership, having been laid off for 6 weeks in 2021 already we felt that the prudent thing to do was to make donations from the Local's Social Justice Fund. The Local has donated $4,000.00 to the Oakville Fare Share Food Bank, $500.00 to the Eva Rothwell Centre and $500.00 to Halton Food for Life.
If you are interested and able to contribute to these or any other food programs, we encourage you to do so.
Oakville Fare Share Food Bank
Donate to Fare Share Oakville Food Bank | Help Those in Need Today
Eva Rothwell Centre
Eva Rothwell Centre | Hamilton
Food for Life
Enjoy your Easter Weekend and stay safe!
On behalf of 707 Executive Board,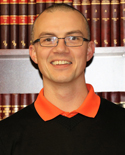 Brett Lefebre
Financial Secretary