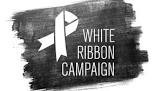 Brothers and Sisters,
December 6th is the National Day of Remembrance and Action on Violence Against Women. This year white ribbons will be available at the plant, specifically the attestation gates upon entry on Monday December 6th. Ribbons will also be available in the Plant Chair's office, the Learning Center (trainers office and Tim Horton's (Bloor Street).
White Ribbon
Now in its 30th year, White Ribbon is the world's largest movement of men and boys working to end violence against women and girls, promote gender equity, healthy relationships and a new vision of masculinity. The campaign was born in 1991 and conceived in response to the murder of 14 women o engineering students at l'école Polytechnique de Montréal in 1989 (www.whiteribbon.ca).
We encourage you to wear a white ribbon on December 6th to commemorate lives lost and to show support for all survivors of gender-based violence (GBV). Participation in the campaign also signifies a commitment to education, awareness-raising and positive change moving forward.
Candlelight Vigil
A vigil will be set up in the main cafeteria (Tim Horton's) this year for those that wish to observe on December 6th. Additionally, the Women's Committee has partnered with the United Way to host a community event at the 707 Galaxy Banquet Hall. More information is available at uniforlocal707.org
COVID-19
Social isolation due to lockdown measures throughout the pandemic has led to a dramatic increase in cases of both domestic violence and GBV. Since the outbreak of COVID-19, emerging data and reports from those on the front lines, have shown that all types of violence against women and girls has intensified (www.un.org). Though victims are more often women, men also suffer from intimate partner and/or sexual violence.
Resources
Get 24/7 crisis counselling and referrals to shelters, legal advice and other help. Support is available in over 200 different languages, including 17 Indigenous languages.
Ontario: Toll-free: 1-866-863-0511 or Toll-free TTY: 1-866-863-7868
Get 24/7 multilingual support service for male survivors of sexual abuse, both recent and historical.
Ontario: Toll-free: 1-866-887-0015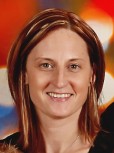 Stacy Pooler
Local 707 Employment Equity Rep. & Women's Advocate,
(905) 845-2511 ext. 3412
Leah Douglas: Local 707 Alternate Employment Equity Rep. & Women's Advocate