The bus is filling up fast. We will be leaving at 10 am at the 707 Local Hall. We estimate that we will have a return time around 3pm. Times are subject to change. Family members are welcome to come but keep in mind we have 52 total seats available. We cannot assure you will be back for an afternoon shift if you are scheduled to be working so plan accordingly.
Our public health care system is facing a grave threat, and the time to act is now.
Unifor National is standing in solidarity with the Ontario Health Care Coalition to organize major protests, strategically timed to coincide with the opening day of the fall session of the Ontario Legislature. This is a critical moment for us to raise our voices and defend the integrity of our health care system.
Your commitment is crucial as we strive to build a massive demonstration on the Legislature's opening day, sending a clear message to the Ford government against the privatization of our public hospitals.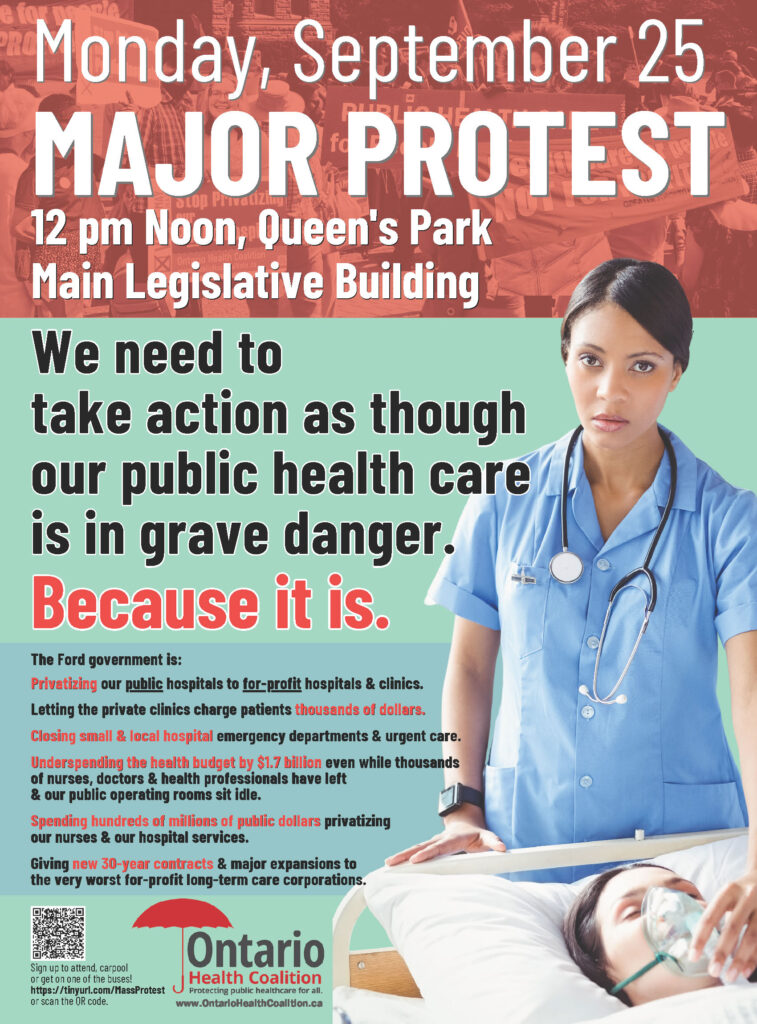 The Ford government's actions are jeopardizing our public health care:
They're privatizing our public hospitals, allowing for-profit hospitals and clinics to take precedence.
For-profit clinics are charging patients exorbitant fees, placing financial burdens on those seeking medical care.
Small and local hospital emergency departments and urgent care facilities are being shut down.
Despite a $1.7 billion underspend in the health budget, our dedicated healthcare professionals are left without adequate resources.
Valuable public funds are being diverted towards the privatization of nurses and hospital services.
The worst for-profit long-term care corporations are being rewarded with extended contracts and major expansions.
This is a fight for the heart and soul of our health care system. We cannot stand idly by as the very foundation of our well-being is threatened. Join us on September 25 and let your voice be heard. Together, we can halt the privatization of our hospitals and ensure access to quality care for all.
Let's make history together.
Email Janet Creet at recordingsec@uniforlocal707.ca to get on the bus and show support. We will be sending one bus. The first 52 people to sign up will be able to attend. Space is limited. Retirees and active members alike are encouraged to attend if able.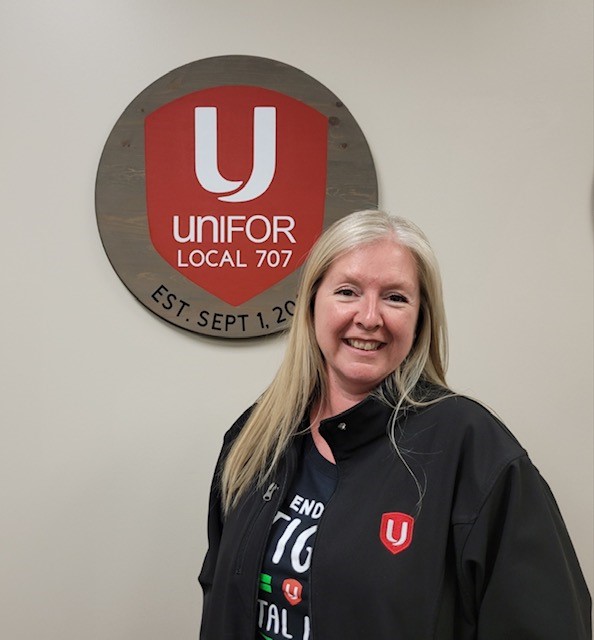 Janet Creet
Recording Secretary
905-844-9451 ext 223
or press "0" and Judy will take your info and give you any support needed to better inform you.