Brothers & Sisters,
I have been in ongoing discussions with the Company regarding the expected production schedule for the summer months. As previously announced, the weeks of July 3rd and July 10th have been established as our vacation shutdown period. There are currently no weeks prescheduled during June, July, or August as production down weeks. The supply base for the Oakville Assembly Complex continues to be monitored and if there are any changes to the production schedule, the membership will be updated immediately.
Unifor National President Visit
We are currently working out details for our Unifor National President to take a tour of the Oakville Assembly Complex on July 20th.  Lana Payne was scheduled to visit our Plant earlier this year, however we had to postpone the visit because of production being cancelled.  Lana is trying to visit every Auto Plant represented by Unifor prior to the opening of Detroit Three Master Bargaining Negotiations on August 10th. 
Marc Brennan
Ford Council Vice Chairperson
OAC Plant Chairperson, Unifor Local 707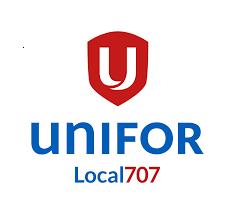 Office Phone # (905)845-2511 ext # 3350 | Company Cell # (289)681-7654 | Union Cell # (905)407-0475
Union Email: mbrennan@uniforlocal707.ca | Company Email: mbrenn10@ford.com