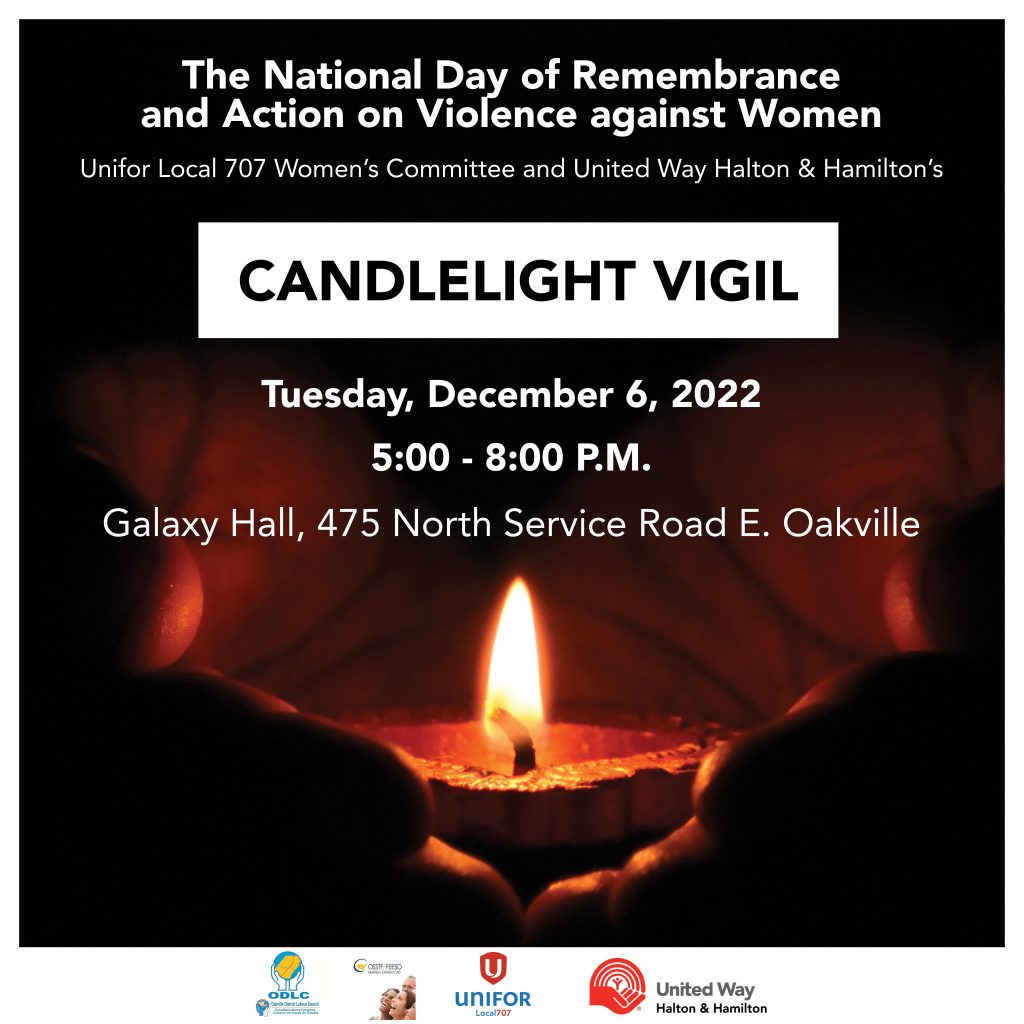 White Ribbon Campaign 2022
December 6th is the National Day of Remembrance and Action on Violence Against Women also known as White Ribbon Day.
White Ribbon is the world's largest movement of men and boys working to end violence against women and girls, promote gender equity, healthy relationships and a new vision of masculinity (www.whiteribbon.ca).
Ribbons will be handed out at the gates on December 6th to commemorate lives lost and to show support for all survivors of gender-based violence (GBV). Participation in the campaign also signifies a commitment to education, awareness-raising and positive change moving forward.
Help and Resources
Stacy Pooler – Employment Equity Rep/Women's Advocate slane29@ford.com
Leah Douglas –Alt. Employment Equity/Women's Advocate ldougl29@ford.com
(905) 845-2511 ext. 3412
If you, a female friend, colleague, family member or neighbour is in crisis and require support, you can contact multiple 24-hour crisis information support lines;
Halton Women's Place; Burlington & Oakville: (905)-332-7892 or Milton & Halton Hills (905)-878-8555
or
Savis of Halton; (905)-875-1555
Once connected you can speak to a Crisis Intervention Counsellor who will offer support, counselling, safety planning, information and resources over the phone or at their shelters.
Ontario 211 to connect with community and social services in your area: dial 2-1-1 or toll-free: 1-877-330-3213 Website: www.211ontario.ca
Get 24/7 crisis counselling and referrals to shelters, legal advice and other help. Support is available in over 200 different languages, including 17 Indigenous languages. Ontario: Toll-free: 1-866-863-0511 or Toll-free TTY: 1-866-863-7868
Get 24/7 multilingual support service for male survivors of sexual abuse, both recent and historical. Ontario: Toll-free: 1-866-887-0015
Donations
If you would like to make an online donation or find out more about these important community services through Halton Womens Place or Savis of Halton (click on the links below)
https://haltonwomensplace.com/make-a-donation/