If you had any other money pay out to you such as PAY IN LIEU OF VACATION – TIME NOT TAKE, you should report a return to FULL TIME work.  Report that you started a full-time job at the beginning of this report; either Monday, November 29th or Monday, December 6th depending on which biweekly report cycle you are on.
If a future layoff occurs the Benefit Office will request a new Reference Code from Service Canada to re-establish your EI claim for Regular Benefits.  By reporting your return to work, you are simply allowing your claim to go to sleep.  When the next layoff occurs, you make a new application to wake the claim up.  Claims can run for 52 weeks so if you have established a waiting period you will not be required to serve another when you re-apply.
We strongly advise that you report your return to work if you were paid vacation on top of your worked hours to avoid complications with Service Canada. If you report 'Other money' as would be the proper process, this will flag your claim and you will need to contact Service Canada to explain the income. EI will divide and allocate these vacation hours accordingly to future weeks. This can cause unnecessary delays and headaches.
IF YOU DO NOT HAVE PAY IN LIEU OF VACATION – TIME NOT TAKEN; if you were only paid your worked hours and the bonus then you may then continue your EI Regular Benefit biweekly reports as per normal.
If you are continuing your reports, DO NOT report the $2,000.00 Inflation Protection Bonus monies to Service Canada. This is a lump sum payment for periods of employment retroactive to the preceding 52 weeks of work. (As per Employment Digest 5.14).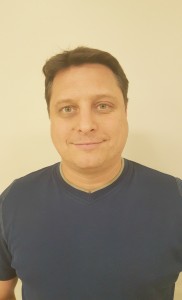 Paul Ivey
Union Benefit Representative
Unifor Local 707
Tim Batke Alternate