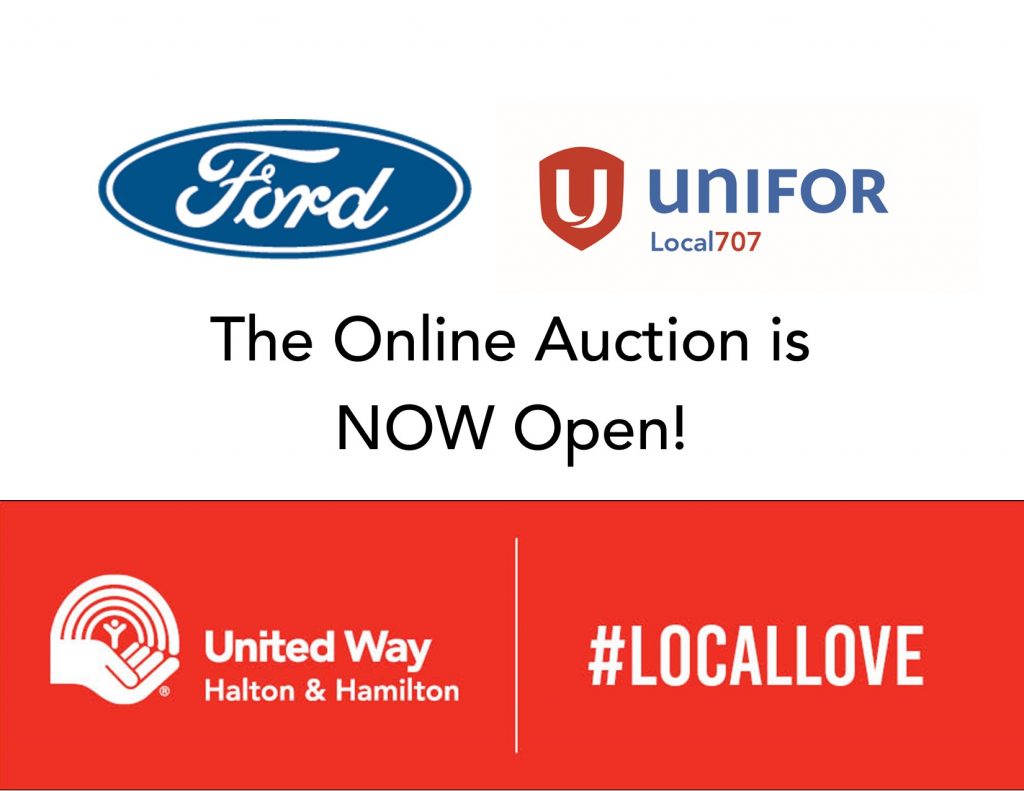 The auction will run from November 29, 2021 to December 10, 2021 at 12:00pm, with all proceeds going to United Way Halton & Hamilton to support those in need throughout our local community.
Auction items range from home goods to apparel to sporting event tickets and much more!
During these challenging times, the community needs our help more than ever. Not only does this auction give you the chance to bid on a variety exciting items, but it gives you opportunity to create meaningful change for those who need it most.
We hope that you'll share this auction with your friends and family too! It's as simple as clicking on the "Refer Friends" button!
LET THE BIDDING BEGIN!
About United Way Halton & Hamilton
United Way Halton & Hamilton (UWHH) is committed to leading measurable, impactful change by identifying the most challenging issues in our community, and bringing together people and resources to address those issues. We connect volunteers with local needs, and offer training and operational support to local charities. Along with our network of partners and experts, UWHH conducts research and works with key stakeholders to generate support for the not-for-profit sector. Each dollar raised is invested right back into the community. Today, 202,421 residents across Halton and Hamilton rely on 129 United Way supported programs for life-changing services.
Outside of government, United Way is the largest funder of social service programs and initiatives in Canada.
If you have any questions, please contact Shauna Thorne-Zarin at shaunacanton@gmail.com