Brothers and Sisters,
The Company has formally informed the Local 707 President's office and Local 707 membership of the following temporary Production lay-off, commencing August 30, 2021.
The Company will be contacting members affected by the temporary lay-off through a robo-call tomorrow.
Further infomation about eligiblity for Short Work Benefits, Holiday pay, Employment Insurance and Supplemental Unemployment benefits will follow on our website over the next few days.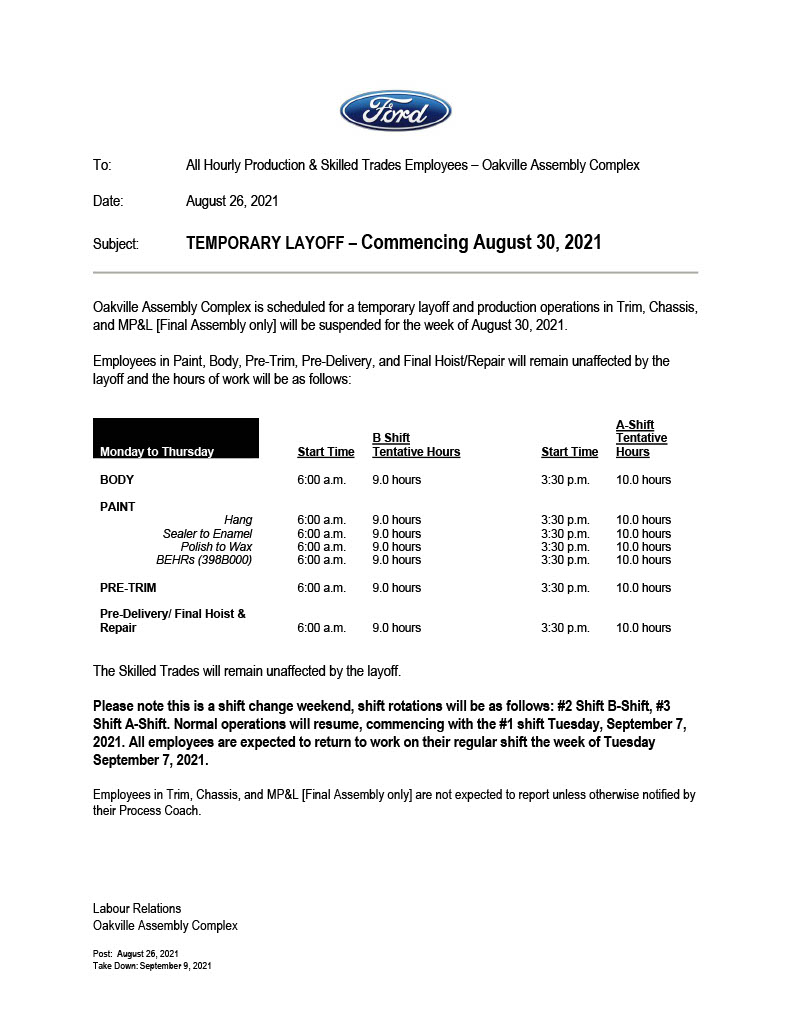 Mark Sciberras
President, Unifor Local 707
August 26th 2021