Sisters and Brothers of Local 707 Leadec Unit,
With bargaining scheduled to commence on September 27, 2021, it was imperative that we had a strong turnout to the Amendment Meeting that took place yesterday and I am extremely pleased to say we had a very large turnout.
The entire leadership were available except for Stewart Miller due to the passing of his sibling and we want to make sure that Stewart knows that his local union all sent their love during a tough time in his life losing a loved one.
Unifor National Representative Robin Dudley came out to participate in this process as well which was well received by the members in attendance. When such a large portion of the membership is able to show up and play a part in contributing to the amendment list it encourages me to see that the membership is engaged and wanting to get the best deal possible.
The next step will be for the leadership to meet with Local 200 to go over our demands and see what their demands are before we take it to the company in late September.
September 26, 2021 we will be hosting our Strike Mandate Vote. This vote is for members in good standing to vote on whether they give the mandate to the local negotiating team to get the best deal possible. A strong mandate will indicate to the company that we are united and working towards reaching the deadline to prevent possible work stoppage in the event that a deal can not be reached.
Once again, THANK YOU to all of you who were able to make it out on Sunday August 22 and I look forward to seeing everyone at the Strike Mandate Vote on Sunday September 26, 2021
On behalf of the bargaining committee,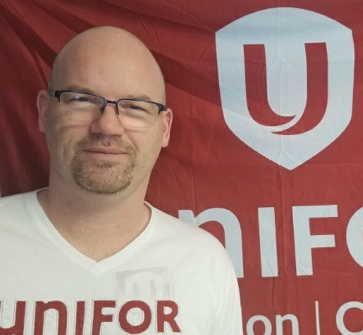 Dave Millar
Vice President
Unifor Local 707