Brothers and Sisters,
Emancipation Day marks the actual day in 1834 that the Slavery Abolition Act came into effect across the British Empire. It is a day to acknowledge and educate our working communities about the hardship and traumas our ancestors endured in their fight for freedom.
This is Unifor's second-annual Racial Justice Day on Aug. 1, 2021, however it is the first year it will be recognized federally. I encourage you to join with our National Union and our locals, as a Day Of Action in commemorating August 1st as well as the whole month of August for this acknowledged event.
Unifor National/ Human Rights Director Christine Maclin will show racial justice is a priority by releasing a new bandana for Racial justice, with a part of American civil rights activist, writer and poet James Baldwin's telling quote "Nothing can be Changed until it is Faced." For anyone wishing to purchase a National Unifor bandana they are are available at the Unifor online store, with a portion of the proceeds being donated to organizations working towards racial justice.
In recognition of Emancipation Day, Unifor Local 707 is donating $250 to Erica's Embrace Support Services. This non-profit organization was choosen by our Local 707 AWOC commitee as it provides for the needs of BIPOC/Black women in shelters in Ontario whom are often times left behind.
Throughout the month of August, and every day, members are encouraged to organize days of action in their workplaces, communities or virtually and wear the bandanas, along with any racial justice shirts – such as the orange Every Child Matters, 2020 Civil Rights or Black Lives Matter t-shirts.
Racial justice is something we must fight for every day and not just on August 1. For the month of August, the National Union is asking locals and workplaces to post pictures with the hashtag #Unifor4RacialJustice.
These are some of the Emancipation Day events in our communities,
OAKVILLE: Drive-thru BBQ on Sunday, August 1,
200 Free Meals 3:00—5:00 PM QEPCCC 2302 Bridge Rd
Chef Romaine will be preparing his Curry Crab Fritters featured in our Sizzlin' Halton cooking series broadcasting on Cogeco's YourTV throughout the summer. Caribbean Brown Stew Chicken is an alternative meal along with a kids meal option. Check out Chef Romaine's teaser
Halton Freedom Celebration Festival on Sunday, August 1
5:00 PM Free Virtual Entertainment
After picking up your meals, head home for a free virtual celebration presented by the Halton Black History Awareness Society (HBHAS). Guest presenters include historians, government officials, and community leaders and entertainers, a number of whom are enslaved descendants, orphaned youths, and freedom/equality activists. Read more about the event.
https://mailchi.mp/firstontariopac.ca/firstontpac202106?e=364d79a75b
You are invited to join us in celebrating Emancipation Day with delicious catered food and wellness activities, including swimming at the beach, yoga, meditation, and a healing circle. Take time to connect with nature, with your soul, and with other like minded community members! If interested, please register at https://forms.gle/5Q2kv8b9XLeAbGqH9
Milton – EMANCIPATION DAY COMMUNITY HEALING PICNIC– Sunday August 1
12-8pm | Kelso Conservation Area- 5234 Kelso Rd Milton, ON L9E 0C6

You are invited to join us in celebrating Emancipation Day with delicious catered food and wellness activities, including swimming at the beach, yoga, meditation, and a healing circle. Take time to connect with nature, with your soul, and with other like minded community members! If interested, please register at https://forms.gle/5Q2kv8b9XLeAbGqH9
Hamilton – Commemorating Emancipation Day – Sunday August 1
York Region- Emancipation Day Cultural celebration – Sunday August 1st
Kitchner- Unifor AWOC 1106 BBQ- Sunday August 1st
Constance Brown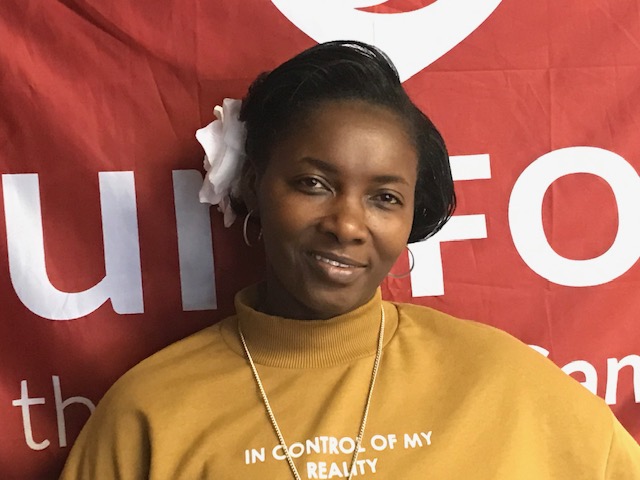 Unifor Local 707
Racial Justice Advocate & AWOC chairperson