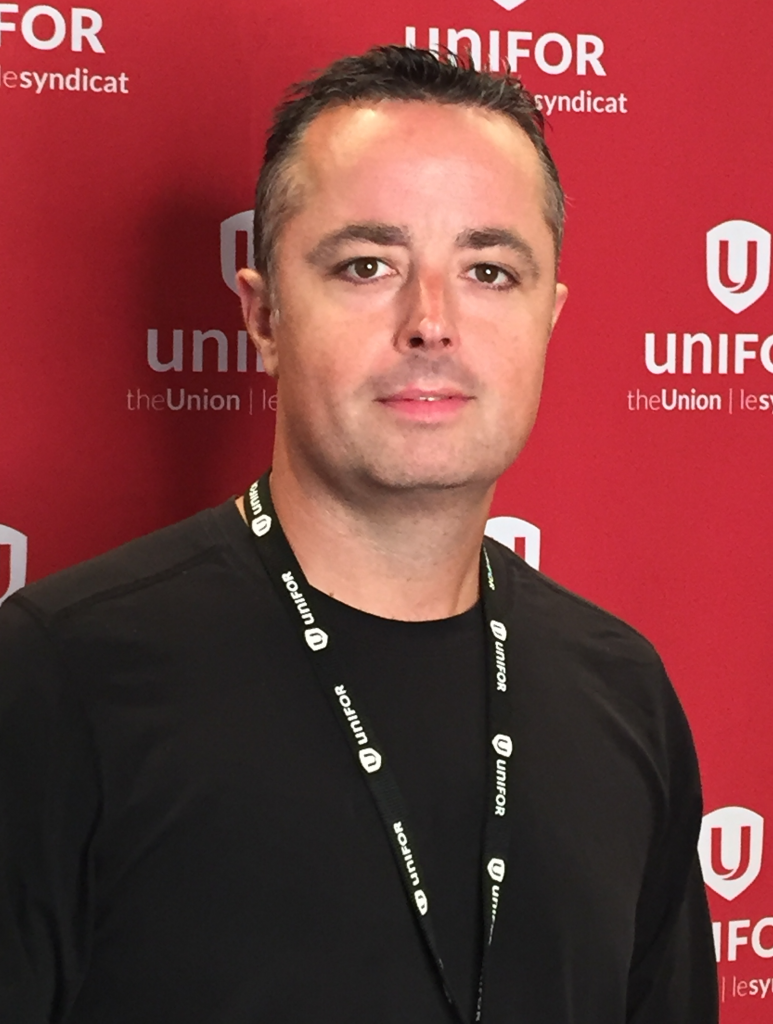 Brothers and Sisters,
On Wednesday January 27th your Local in-plant committee was informed that our plant would not be running production the week of February 1st. This temporary lay-off is because of the global shortage of semiconductors. This shortage has affected auto manufacturers worldwide only adding to the challenges felt by our membership. Oakville Assembly Plant is already in its fourth down week of 2021 after having experienced thirteen down weeks last year. We are continuing to monitor this situation closely. This shortage of semiconductors is expected to affect the auto industry during most of the first half of this year. What that means for Oakville Assembly Plant and future down weeks is not clear at this point. We will however continue to communicate information to our members as it becomes available.
General Motors Cami Plant Contract
The National Union and Unifor Local 88 went into early negotiations with General Motors regarding the Cami Assembly Plant in Ingersoll. What came out of those negotiations was a 1-billion-dollar investment to retool the Cami plant currently building the Equinox. Once retooled the Plant will produce Battery Electric commercial vans. This investment of 1-billion-dollars now brings the total amount invested in the Ontario Auto Industry since Ford Motor Company was selected as the target in September of 2020 to a total of over 6-billion-dollars. To see that much commitment to our industry in the middle of a pandemic is a significant accomplishment. Without a doubt the pandemic has created major challenges for our members in the auto industry. As we come out of this difficult time in our history our members will benefit from these significant investments secured at the bargaining table.
Retirement Incentives
For those members who qualified based on Ford seniority and showed interest in receiving the negotiated 40K retirement incentive, you are required to hand in the Employee Declaration of Intent by Friday February 5th, 2021.  Please remember that these incentives will be awarded based on company seniority and retirement dates will be subject to operational requirements of the plant.  Congratulations to those who are awarded this incentive package and on behalf of your Unifor Master and Local Bargaining Committee we wish you all the best in the next chapter of your life.
Benefit Office
I just want to take a moment to acknowledge the work being performed by our benefit Office. With the number of lay-off weeks we have endured and the number of senior members inquiring about retirement the benefit office has been extremely busy. Paul Ivey with the help of Tim Batke, are both continuing to work to get the membership the answers they need. A reminder that the current EI reference code is still active, and our benefits office had the deadline to apply for EI using the reference code extended to February 19, 2021. The reference code is 3515042021707716
Modernized Electronic Job Advertising System
Coming out of 2020 bargaining we negotiated that the company update our job bidding system. Our current job bidding system is archaic and is not the most user friendly. We have been in ongoing discussions with the company to have a system implemented that will be easier to access for our members and be more user friendly while ensuring the necessary security measures are taken so our membership is confident in the bidding process. Once we have the new bidding system finalized, we will communicate instructions on how to use the new job advertising system.
Requesting Time Off
With all the down time and the restrictions in place because of the covid-19 pandemic there has been less demand for time off. If you require time off request it through your supervisor or your MPS. If you are having an issue, please contact your steward. In meetings with the Plant Manager, he has made it very clear that he expects each department to do everything they can to accommodate requested time off. Pre-scheduling time off will help reduce the number of unplanned absences and reduce any potential of discipline for our members.
Plant Summer Shutdown
For our members planning purposes as per our collective agreement we will be observing the Canada day holiday Friday July 2nd. On February 1st we were notified that the plant will be on summer shutdown for pp28 the week of July 5th to 11th. Now that shutdown has been announced vacation forms will be getting handed out for our return. In order to ensure you get the vacation time you require make sure to submit your vacation form by the date indicated.
In solidarity
Marc Brennan
Ford Council Vice Chairperson
UNIFOR Local 707
Chassis Committeeperson
(905)845-2511 Ext. 3335 & 3678
1(289)681-7654