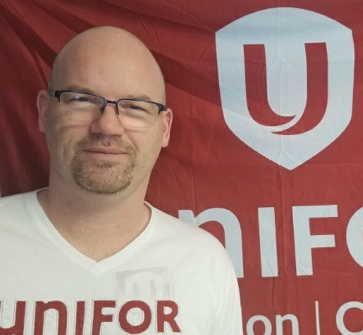 Sisters and Brothers,
We are pleased to announce that our new website is here! No exciting news to report but we are happy to get this off the ground. Like I reported last week, there will be some glitches and we will be here to help when they come up.
With a growing union that now has 3 different bargaining units in it, we wanted to make sure that we had an accessible platform to deliver information to the members in a timely manner and with this new platform we believe it will do just that.
The new app has been launched on both the Apple and Android platforms and can be looked up under "Union Hub" . Credentials will be available shortly through the site but we are going to have a new " @707members.ca" email address for all of our members to log in to the app with. Like I said, have some patience and we look forward to making information available as it becomes available to all.
Welcome back from your summer shutdown. It has been a long year with limited ability for all of us to get much accomplished due to the issues with Covid-19. We hope that along with this new site, we can communicate with you when you need us most. The In-plant representatives contacts are all in the In-Plant Dept section across the top of the page. If you want to see who your executive board members are they are under "About" .
Brother DeVaan and myself will be looking for ideas for the retiree section to make things more accessible for retirees to read up on and so much more.
August Strike Mandate Vote is fast approaching. With the Bargaining Committee getting ready for the upcoming contract talks, it is imperative that we give them a strong backing so the company knows we are willing to fight for our share of the gains that they have made on the blood, sweat and tears of our membership. Since returning from the Covid shutdown it has been pointed out that we have one of the top attendance plants in the system with some of the best quality this plant has ever produced. Strong support will help our elected members who we have entrusted to get the best deal for us, the best deal possible
Abednego members are all back to work after also dealing with some down time during the Covid-19 downtime. I will personally like to get to meet all of the members in the smallest of our bargaining units in the next little while as well so that we can talk about whatever issues need addressed from my office.
Leadec members have been working throughout the summer shutdown period to ensure a safe return that we all have by now seen. A deep clean and daily grind during extreme heat does not go unnoticed. Brother Fuad Hassan, your Leadec Chairperson has been working with the Stewards in the bargaining unit to address issues as they develop to prevent the company from progressively going after our members. A couple of outstanding issues are being worked on by the stewards, chairperson and myself
Email me direct at vp1@uniforlocal707.ca if you have any questions regarding the website. A lot of hours have been put in over a 4 month period of time to do more to help communicate with our membership. It will be an ongoing platform that we will continue to keep up to date. Stay informed, stay connected and stay involved.
In Solidarity,
Dave Millar
Vice President 905-844-6431
vp1@uniforlocal707.ca