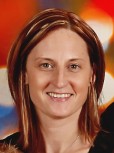 Brothers and Sisters,
Finding the right words to address the sadness and outrage we have all witnessed over the last few weeks has been difficult. Here at Local 707, we stand in solidarity with the Black Community and remain heavily committed to social justice for all. As a union, we stand together against systemic racism and strongly value empathy, diversity, equity and inclusion. We acknowledge a need to engage both collectively and individually. It is imperative that we use our voices and take purposeful action in effort to educate and influence positive change moving forward.
We are into our second week of production post layoff and I couldn't be more proud of the membership. Together, we are effectively adapting to what is become our new normal – overcoming many personal challenges while meeting and maintaining the latest health and safety protocol. Understandably, this has not been an easy task for everyone so please be sure to respect the feelings and journey of others as we continue to readjust.
Moving into June, we celebrate Pride 2020 and also acknowledge National Indigenous Peoples Day on the 21st. Please stay safe and healthy as we approach the much anticipated summer months.
In Solidarity,
Stacy Pooler, Equity Representative
Leah Douglas, Alternate Equity Representative