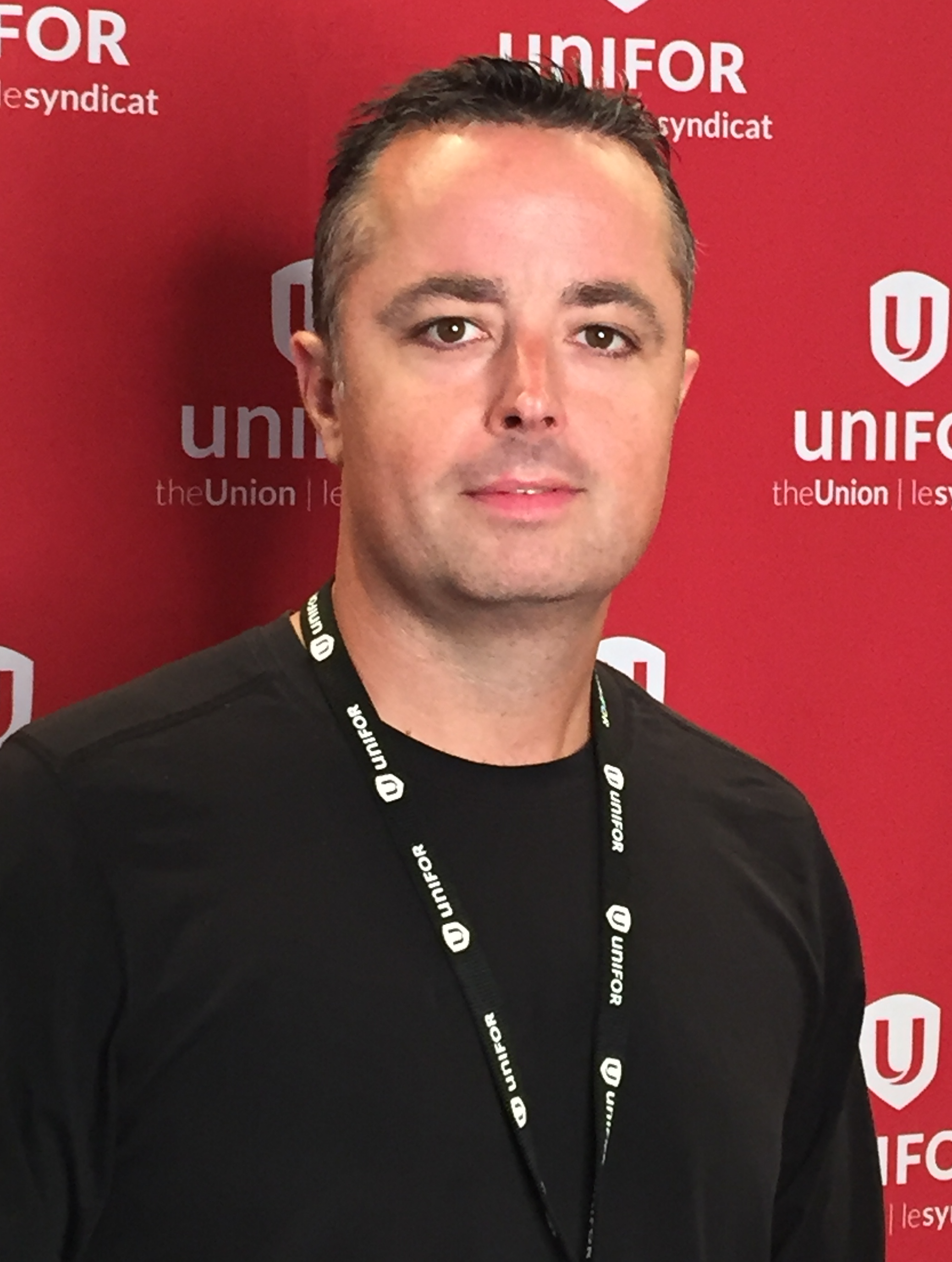 Brothers & Sisters,
On May 25th Oakville Assembly Plant ran production for the first time since Thursday March 19th.  As our members witnessed first hand there were many changes and improvements made to our facility during the down time.  All of the changes implemented were done to create a workplace that was as safe as possible for our members to return to.  Our workforce proved that even in the most challenging of times, we can build a quality vehicle for our customers.  The collective work that went into getting our plant ready to start production safely was extremely important,  but just as important was our members willingness and ability to adapt to the implemented changes.   We all have a roll to play in keeping each other safe during these times so it is important that we all follow the new practices and protocols.  If at anytime you see a facility issue that needs to be addressed please make the issue known to your supervisor or steward.  Even with all the hard work by our trades and people cleaning during the down time, there may still be the need to have issues addressed.  We will work to ensure the issues of our members are being addressed in a timely manner.  
 Face Masks
With one of the new requirements of having to wear a face mask there has been some questions.  The Ford motor Company each week will hand out to all employees a package of ten masks.  If you need more mask your supervisor has the ability to provide you with more.  These masks are made by Ford Motor Company and we have ample supply.   As part of the protocols put in place the expectation is that everyone entering the plant will have a mask with them to wear .   
 CERB/SUB
The Union both Local and National continue to meet with both Government officials and Company officials to find a resolve to the CERB and SUB issue.  At the National level Jerry Dias has been having meetings with the Prime Minister Justin Trudeau, Fiance Minister Bill Morneau advocating that SUB plans should be allowed for those who have been directed to collect CERB, who under normal circumstances would have qualified for regular E.I. benefits.   Jointly the National Union and our Local Union have had meetings with Ford of Canada to work for a resolve.  We have sent out communications to our members to contact their local MP's to bring more attention to the issue.  In addition to these communications our Local President Mark Sciberras  has had discussions with Pam Damoff MP for North Oakville & Burlington and Oakville MP Anita Anand. I have had ongoing conversations with the Minister of International Development and MP for Burlington Karina Gould and her office to ensure that the Federal Government is well aware that if they do not close this gap regarding CERB it will create unnecessary financial hardship for many families.   
If you have not already completed this petition that Local President Mark Sciberras posted in his report on May 14th, 2020, I strongly encourage you to do so now (See link below)
 https://www.unifor.org/en/take-action/campaigns/dont-deny-sub-plans
Reporting EI
When reporting your bi-weekly E.I., when asked if you have returned to a full time job answer NO.  This will allow you to keep your claim active in the event we have another lay-off week as we move forward.  Make sure you declare any earnings for the weeks you worked.  For our members who have encountered issues with E.I or CERB payments Paul Ivey has been working tirelessly to resolve any and all issues brought to him.
Bargaining Report
Although we have been dealing with the ongoing Covid-19 Pandemic your Local Bargaining Committee has not lost sight of the fact that we are in a bargaining year.   As I write this report our current time table for Bargaining has not changed.  We expect to enter Local negotiation in mid to late June.   We are expecting to open up official Bargaining with Ford Motor Company in mid August.  The Ford Council Bargaining Committee has been in constant communication reviewing all amendments and setting up Sub Committees to ensure that we are prepared for the challenge ahead.    Every set of negotiations are unique and 2020 will create challenges that just six months ago we could not have predicted.  Our focus will continue to be creating a better future for all our members.
Ford Council has completed an election for the Ford Council executive.  Local 707 will be well represented.  Below is the of the elected Ford Council Executive Board.
Chairperson:                  John D'Agnolo (Local 200)
Vice- Chairperson:       Marc Brennan (Local 707)
Recording Sercretary:    Gary Rumbolt (Local 584)
Trustee:                          Mark Randvanyi (Local 240)
Trustee:                         Bob Scott (Local 707)
Trustee:                         Mark Sciberras (Local 707)
Member at Large:        Darrin Caerels (Local 707)
Vacation Booking
Due to Covid-19 many of our members have cancelled or re-scheduled their vacation.    If you have already booked your vacation and no change is needed you should see your vacation on your pay-stub.  If you need to re-schedule or book vacation there will be vacation booking forms made available through your supervisor.  We will work to ensure that our members request for vacation time is approved.
Thanks to everyone who made the return to production at Oakville Assembly Plant successful.
In Solidarity,
Marc Brennan
Ford Council Vice Chairperson
UNIFOR Local 707
Chassis Committeeperson
(905)845-2511 Ext. 3335
(289)681-7654