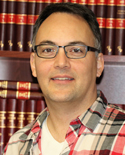 Sisters and Brothers,
The Ford Motor Company has indicted they expect to recall some of our members that were indefinitely laid-off on Monday February 3rd, in seniority order. Possibly in June as we resume production at the Oakville Assembly Complex. How long the work opportunity will last, is not known. However, it may provide a silver lining for those who have found it difficult to find full time employment since they were indefinitely laid-off in early February.
At Local 707 it remains the priority of this leadership to press the Ford Motor Company to recall as many of our indefinitely laid-off members as possible. However, our commitment to our members is more than just that, as can be seen through our information seminars at our Local Union Hall, where we connected our members with Service Canada and Employment Ontario contacts and programs. We continue to look for employment opportunities for all our members on indefinite lay-off. As such, for those members that may not have the opportunity to return to the Oakville Assembly Complex as a Ford Motor Company employee, we have reached out to Leadec, who will be hiring to provide additional cleaning throughout the plant during the foreseeable future or until the pandemic is defeated.
Over the next week, our senior most members on indefinite lay-off should not expect a call from Leadec, as indicated our priority is for them to return to Ford Motor Company employment in June. Again, while there is no obligation to provide employment opportunities anywhere but Ford. The Vice-President, Plant Chairperson and I were compelled to create this volunteer work opportunity at Leadec, (to those in seniority order) who may not have an opportunity to work at the Ford Motor Company in the near future.
The following should be noted about this volunteer work opportunity with Leadec:
A decision to work or not work for Leadec, will not change any members recall rights, with the Ford Motor Company, nor will it affect a member's recall date with the Ford Motor Company, if and when they are called back.
As a full-time Leadec employee, members will be paid in accordance with the collective bargaining agreement with Leadec and Unifor, (i.e. Not with Unifor and the Ford Motor Company) and those employed shall follow the seniority provisions, rules and policies established in that collective agreement.
While members may be given the opportunity to work at Leadec, it is ultimately their decision who they may hire. Members will be expected to provide a resume and have an interview if they wish to be considered for employment with Leadec. Management at Leadec will explain the work opportunity, type of work expected, shift work, seniority provisions, starting wage and where and when to start.
The full-time employment with Leadec is for an undetermined period of time. (i. e: It may be for a prolonged period of time and may also be for a shorter period of time).
Members interested can find the complete Collective agreement between Leadec and Unifor Local 707, on the Local 707 website at www.uniforlocal707.org  under CBA & Benefits Booklets/Forms -under the title Leadec Collective Agreement (2017 – 2021).
Just as any full-time employment opportunity that you may take with any employer; if you are terminated without cause (example: indefinite Lay-off from Leadec) you would continue to be eligible for Employment Insurance. However, if you are terminated for just cause (example: due to any violations of policy or collective agreement), you may not be eligible for future Employment Insurance after being terminated.
While working with Leadec or any other employer, if the Ford Motor Company does offer you a return to work date, you are obligated to return to work on the date indicated. As failing to do so within 5 days would terminate your seniority and recall rights under the collective agreement with the Ford Motor Company and Unifor.
In Solidarity,
Mark Sciberras
President, Unifor Local 707