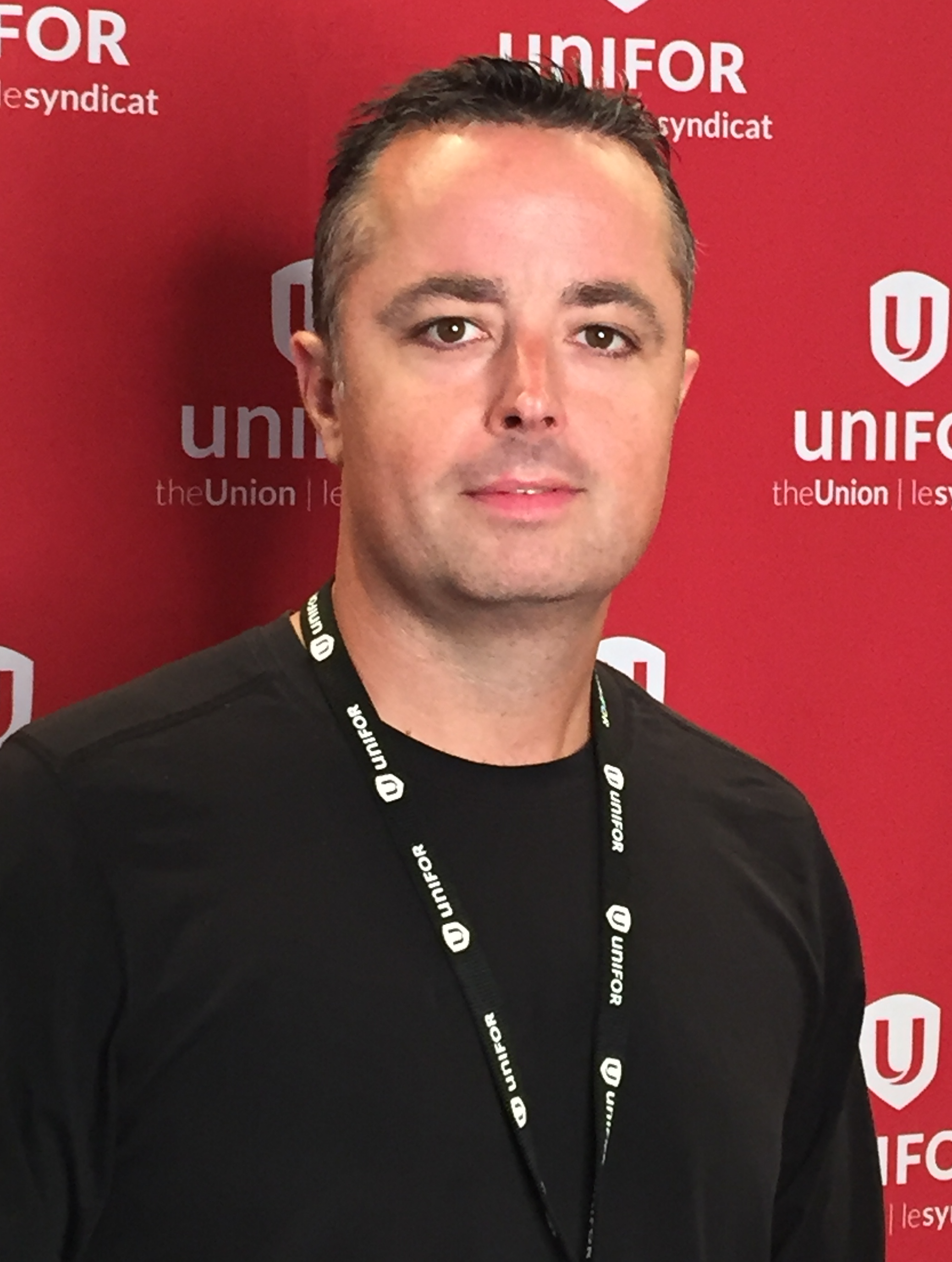 Brothers & Sisters,
As we prepare to restart production at Oakville Assembly Plant, I wanted to update the members of Chassis department regarding the changes to practices and protocols that have been implemented  to keep our membership and their families safe and healthy during these unprecedented times. I have no doubt that a return to work will bring with it a mix of emotions.  Some will be eager to get back to work while others will be apprehensive and may even have some anxieties about returning.  As a Union Leadership our focus  has been on ensuring the proper safety measures are being implemented.
As everyone has been made aware, production will start up on Monday May 25th with only the A shift returning to work their regularly scheduled day shift.  The following week  Monday June 1st only the B shift will work on their regularly scheduled afternoon shift.  The week of Monday June 8th we will return to a two shift production schedule with both A and B shifts  working their regularly scheduled shift.  This slow restart  will allow everyone to get use to and comfortable with the changes that have been implemented.  It will also allow for the ability to make any adjustments necessary to ensure best practices are being followed.
Since Covid-19 pandemic hit Canada, just like the rest of the World we have experienced many changes to our daily lives.  We will be experiencing changes in our work place as well.
Prior to shift start
Covid-19 Daily Survey – this is to be completed prior to the shift.  The easiest and fastest way to complete this is on your smart phone.  If you do not have the ability to complete this survey with a smart phone there will be the opportunity to have the survey completed at the thermal scan station.  Details are still being worked out.
Thermal Scan – prior to heading to your work station every person entering the Oakville Assembly Plant will be required to take a temperature reading and show their completed Covid-19 Daily Survey.  The temperature scan takes about 2 seconds to complete and the machine that scans you is on a tripod therefor allowing for social distancing during this process.
Staggering Shift / Break/ Lunch – due to the amount of people who work in the Final Area we are working on staggering the start times, break times and lunch times in the Final Area.  This will help reduce the amount of people coming through the gate at the same time as well as help to create more space in areas heavily used during breaks and lunch.  (Company will communicate these times)
 Personal Protective Equipment (PPE)
Everyone at the Oakville Assembly Complex will be required to wear a face mask.  These face masks will be provided to you by the Ford Motor Company.  There will also be additional PPE mandated for specific jobs where social distancing maybe an issue.  For those jobs a face-shield or safety glasses will also be required.  Gloves will be available to those who need them.  There will be a requirement to have members called back to the plant the week prior to production starting.  If your required to work that week a member of management will contact you regarding any work opportunity you may have.
 Visible Changes 
Weld Curtains – you will notice that weld curtains have been hung throughout the Facility to create barriers where social distancing is an issue and also to help with the flow of foot traffic  in high traffic areas.
Hand Wash Basins have been installed throughout the final area where plumbing was available.  This  will allow our membership more access to wash their hands with soap and water
Hand Sanitizer has been strategically placed throughout The Final Area to ensure everyone has easy access.
Lunch Tables  have been outfitted with plexy-glass to ensure social distancing while not wearing PPE
Cleaning supply's are available in team rooms
Painting throughout the plant has been completed in effort to ensure floors are properly marked to ensure people are walking in designated walkways.  There are also social distancing markings strategically placed on the floor.
Washroom at H-09 has been fixed and will be operational upon our return to production
Additional Cleaning
Leadec is hiring additional employees to facilitate the increased cleaning and sanitizing of washrooms, team rooms and frequently used areas and surfaces.
additional cleaning supply's will be available for each work group to ensure that every work station is sanitized regularly. (currently working to create a robust cleaning protocol for each workstation and will be in place prior to production starting)
We have been having extensive discussions with the company and the National Union to ensure that every measure has been taken to ensure a safe return to the work place for our members.  Even with the changes adopted and being implemented if you see an opportunity to make our facility a safer place, please let your supervisor or Union Representative know.   Through discussions with the Final Area Manager Kyle Cruji we had maintenance prepare additional weld curtains (social barriers), seating (lunch tables) to ensure that we can have social distancing issues in job stations and break areas addressed quickly if the need arises.
During our discussions with the company we have also talked about the need for additional manpower upon our return as we enter into the prime vacation months.  We expect the Company to recall some of our members who were placed on indefinite lay-off at the start of the year.  During the last couple of months we have had some members decide to retire.  This also increases the need to bring our members back to work.    For those that have retired or are planning to, I wish you all the best moving forward.   There have been questions about the summer shutdown, it is important to note that shutdown is still scheduled for the weeks of PP28 and PP29.
In Solidarity,
Marc Brennan
Ford Council Vice Chairperson
UNIFOR Local 707
Chassis Committeeperson
(905)845-2511 Ext. 3335
(289)681-7654