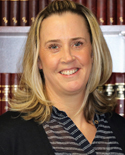 Brothers and Sisters,
We are all in this together, but we are all in different situations during this Pandemic. No one could have foreseen what is happening in the world right now and no one could have prepared for it.
We are all dealing with it the best that we know how.
Unfortunately there are some situations that are worse than others. Domestic violence being one, unfortunately this pandemic has become another way for abusers to try and control their victims even more.
If you or anyone you know needs anything please reach out and ask for help.
The coming together of communities right now is thriving and there are people out there to give support and make positive changes.
Right now everyday is filled with uncertainty, but we are not alone.
At his time we need patience, compassion and understanding. Here are some links of agencies, support groups, and shelters if you or anyone you know needs help:
www.uwhh.ca (United Way)
www.canadahelps.org     (Canadian Mental Health organization)
As we will be returning to work In The next couple of weeks, please remember everyone's story is different, please be respectful, kind and helpful.
"We are all in this together"
In Solidarity
Kate Penkett Women's Committee Chairperson
Unifor Local 707