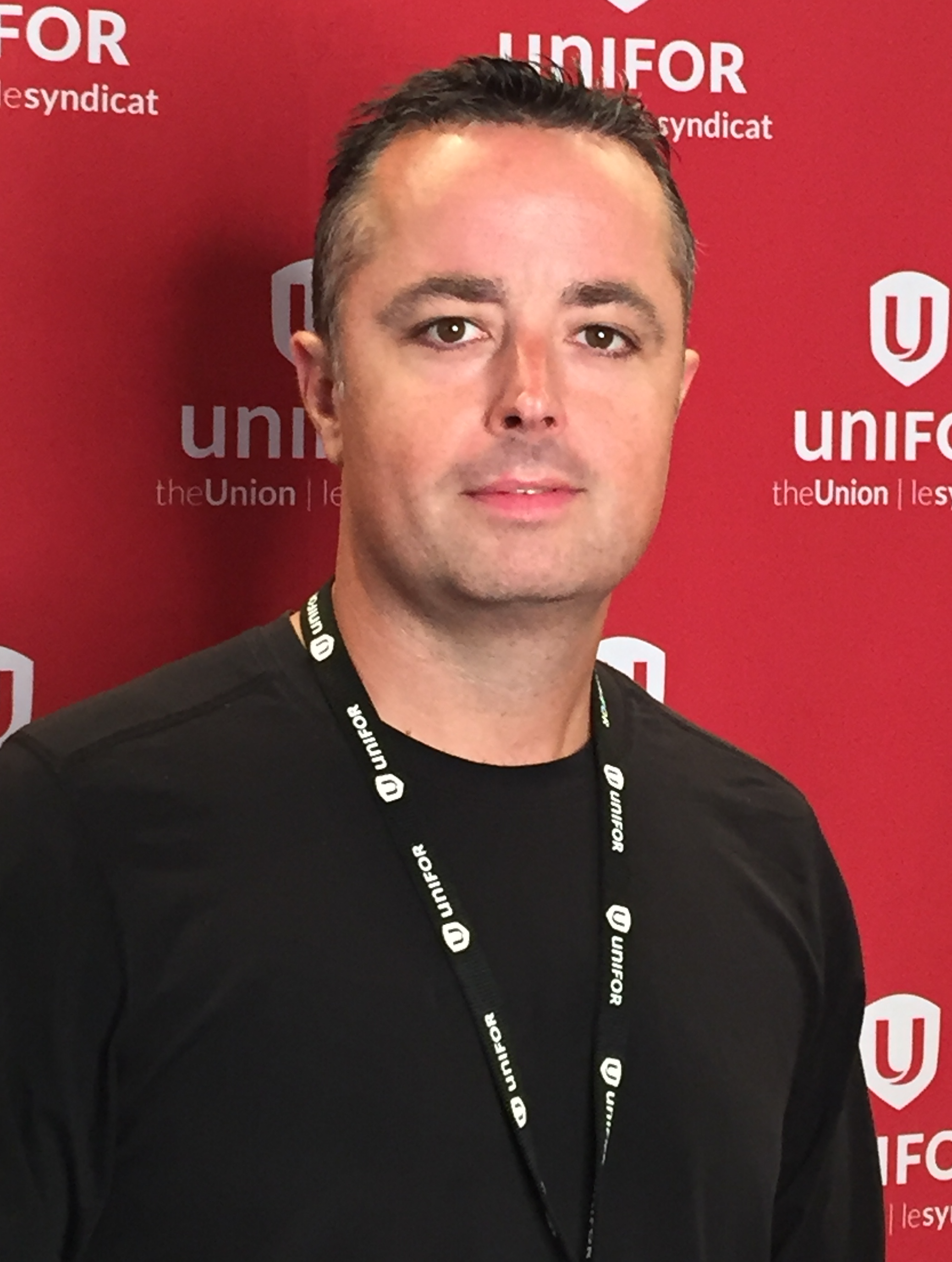 Brothers and Sisters,
Without a doubt we have never experienced a situation quite like the one the world is currently in.   This pandemic due to the COVID-19 virus has reached far and wide affecting much of our day-to-day lives.  On March 18th the Ford Motor Company announced that North American production would cease at the end of the production shifts of March 19, 2020.    When the Company made that announcement, production was expected to resume on Monday March 30th.  That date has now been postponed and various options are currently being assessed.  As of now production does not look like it would start up at Oakville Assembly Plant until April 20th but that is subject to change.  Your Local 707 leadership understands the stress and anxieties that our members are dealing with during this time of uncertainty.  We also know that our members are searching for answers.  We have been continually communicating through our local webpage with information updates and will continue for the duration of this pandemic.
Ford Council Involvement
Since the COVID-19 virus became a known issue, your Local Ford Master Bargaining Committee has been in constant communication with other Automotive sector Unifor Locals and the National Union.  These meetings and discussions were used to ensure members issues from every location were captured.  Obviously our two main concerns for our members were their Health and Safety as well as the economic implications this will have on our members and their families.
The issues affecting us at Oakville have affected all Auto assembly plants in North America to one extent or another.  Our Brothers and Sisters in Windsor at Local 200 have also ceased production of their engines until April 20th and are currently on layoff.  The Ford Parts Plants in Bramalea and in Edmonton have slowed down significantly with their outbound orders.  This slowdown has reduced the normal hours typically worked.
Actions that have been taken by your National Union in consultation with all Local Unions to advocate for our members:
Letter sent to Detroit Three from National President Jerry Dias calling for employers to maintain workers regular wages
Unifor called on the Government to wave the 1 week waiting period for all workers not just those sick or in isolation
Unifor has requested that the Government look to wave the EI claw back provisions for those collecting during this unprecedented time
Numerous conference calls with Ford of Canada ensuring proper safety protocols are being put into place
During this difficult time in our history we continue to address situations as they arise.  Working for solutions and answers for our members.
Ontario State of Emergency
The Provincial Government created some confusion with their announcement on March 17th when they declared a state of emergency and then again on March 23rd when they announced the closure of all non-essential businesses.  The confusion was around what was and what was not essential.  When the Ontario Government provided the list of essential businesses, manufacturing along with many other industries were identified as being essential.  By the Government deeming them essential business they have allowed the decision to continue operating be left up to the individual business or corporation.
Essential services such as hospitals, police, firefighters, and electricity service are mandated and the Government continue functioning either at regular or increased capacities.  The best way to put it is Essential business – can stay open (businesses option) and Essential service – must stay open (no option)
If the Government is going to deem that manufacturing of automobiles during the Ontario State of Emergency an essential business, we must ensure that the Health and Safety of all our members is not optional, but it is essential.  We have been in ongoing meetings discussing what protocols and provisions will be put in place to ensure our members safety.
Chassis Department Update
Down Weeks
Production in the Chassis department ceased at the end of the #3 shift of March 19, 2020.  From March 20 – 22 the company had Leadec in the south end of chassis and the pre-delivery area doing a deep clean and sanitizing of all work areas and lunch rooms and team areas.
During the week of March 23rd, Chassis had the following work being performed.  
Small Tools classification was in doing repairs and clean up
The final area ran 2 shifts in the repair area working on inventory reduction.
Chassis members worked to supplement cleaning in the Chassis area.  These members facilitated the deep cleaning and sanitizing of all workstations in the Chassis department.
All members were canvassed in-line of their Chassis departmental seniority for the work opportunities provided.
During the week of March 30th Chassis is currently scheduled to have a black out of all production workers.
During the week of April 6th and 13th there has been no decision on an expected workforce for production workers.
The Presidents and Benefits office have put out detailed information and instruction on how to properly apply for unemployment insurance (E.I).  If you have not done so, please take the time to read the communications regarding EI application that has been posted on our Unifor Local 707 webpage.   Take the necessary steps to complete your application as soon as possible.  Due to COVID-19 there has been an unprecedent number of Canadians applying for EI that undoubtably will lead to delays in payment.  So, the sooner you start your application the better for you and your family.
Job Postings
On February 19 the Chassis department posted 35 open jobs.  When the plant's production schedule stabilizes the chassis department currently has 10 jobs that need to be posted.  Chassis also has 10 jobs that have gone through the posting procedure with no successful applicant there for those jobs will be subject to the allocation process.
Required To Operate 
With the reduction of jobs throughout the plant due to the line speed reduction, elimination of the Flex & MKT and elimination of relief people in the final area the chassis manning levels have been updated. The new Required To Operate (RTO) in Chassis is 360 jobs per shift.  This number does not include Small Tools, Torque office, Product Training Specialist (PTS) or Absentee Allowances.
As we continue to navigate through these unique and challenging times it is important that we all remember that this is impacting each of us in one way or another.  We need to take this pandemic seriously and make sure we are all supporting each other, our families and the communities we live in by taking the necessary precautions to flatten the curve so that we can hopefully get back to our regular lives sooner than later.
In Solidarity
Marc Brennan
UNIFOR Local 707
Vice Chairperson of Ford Council
Chassis Committeeperson
Ext. 3335
1(289)681-7654
mbrenn78@gmail.com