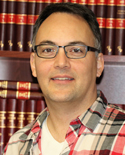 Sisters and Brothers,
The Local Union continues to work with the company to ensure proper safety protocols are put in place during this COVID-19 outbreak to protect our membership. This weekend the Government of Canada has indicated that anyone who has traveled in the last 14 days, should self-isolate. This self-isolation for 14 days should start from the date you returned to Canada.
If you have been outside the country during this time period, for the safety of those in our workplace, homes and communitties, I strongly insist that you adhere to this request and immediately inform the company that you are in self-isolation, as required.
As this time, the Local Union continuies to have ongoing discussions with the company about financial protection for those that are required to self-isolate. I will continue update the membership with information as it becomes available.
Mark Sciberrras,
President Unifor Local 707
Government of Canada Statement– For travellers arriving in Canada
The Government of Canada is closely monitoring the spread of COVID-19 in Canada and in other countries. You could have come into contact with COVID-19 while abroad.
Upon return to Canada, you will need to:
Self-isolate

for 14 days after your return from travel outside of Canada

. Some provinces and territories may have specific recommendations for certain groups such as health care workers.
Monitor your health for fever, cough or difficulty breathing.
Wash your hands often for 20 seconds and cover your mouth and nose with your arm when coughing or sneezing.
If you develop a fever, cough or difficulty breathing within 14 days:
Continue to isolate yourself from others
Immediately call a health care professional or public health authority and:

describe your symptoms and travel history
follow their instructions carefully
In addition, if you return from Italy, Iran, or Hubei province (China) you will be asked to contact the public health authority in the province or territory where you live or are staying within 24 hours of arriving in Canada and to provide your contact information.