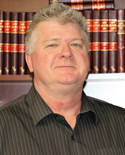 Brothers and Sisters:
Just an FYI; Plant Manager Ron Prahin has notified us that Assistant Plant Manager Joe Closurdo has been reassigned to an assembly plant in the U.S. and his replacement will be John Shiu.
The transition will take place over the next couple of weeks.
John has spent a considerable amount of time in our plant previously, so he is familiar with our operations.
In Solidarity
Dave Thomas
President Unifor Local 707