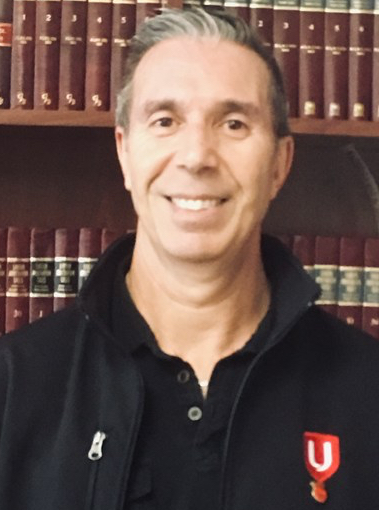 Being my first report, I would like to thank my stewards and alternates Paul Babineau, Jason Delbuono, Steve Gebel, Jason Hunter, Scott Simpson, Ken Wuilleme, Rob Panunto, Tobin Izatt, Kyle Murchison and Joe Schwieg for their hard work and dedication to this membership.
Paint
The rebalance letter is finally done with a couple of disputes still being addressed in Paint from BAMR and Sealer line. The 395B/301B classification canvass/pick list is currently underway so all those without jobs that are waiting to pick shall be doing so within a week hopefully. In total at this point prior to the job posting of November 7th 2018 there is a total of 10 people without jobs until more openings come available within the 395B/301B base classification which at that point the senior person picks from said openings. There has been no discussion on any roll reduction and having people sent out of the department. 
The discussion of the U3 rate for the 354 and 399 classification is still ongoing with the company still balking at any rate change for the absentee's, I will not drop this issue as language was negotiated in the 2016 round of bargaining to hold discussions on U3 rates. I will have further dialogue with HR and Plant manager's office on this matter.
MP&L
In MP&L the total rebalance was 10 jobs, the pick list for the 320B classification is under way and hopefully be done as well within a week or so. The company did a roll reduction and reduced absentee allowances and has sent out of department a total of thirteen people from MP&L. Your stewards and I have been challenging this roll reduction, every day MP&L is borrowing supplemental drivers and temporary bringing back people who were reduced out of the department due to less absentee coverage.
Recently manpower has been tight in some areas; as a result the company is asking members to sell their relief time, don't do this. I ask that you take your negotiated relief time as it was intended. We need to send a clear message to the company that our relief time is not for sale and that their roll reductions are too deep. 
We had a meeting on November 8th 2018 regarding roll reduction and are awaiting their response on this and hopefully bring some people back. Anyone that has been sent out of MP&L your recall letter started on September 17th 2018 and will remain for one year, the recall classification will be to the 320B linefeed, you will lose your recall if you bid on a job in any another department. 
Incoming Quality (IQ)
Currently all jobs in IQ are fully covered on all shifts after the last couple rounds of posting, there still is some training that is still underway with some new successful applicants into the department. IQ's role in the plant is to generate repair funds through Quality Report's being billed back to the vendors either through damaged, in-operative or any other defect in stock that is brought into the plant. The protocol for a vendor coming into plant is reporting to IQ by signing in and working with our inspectors, many times in the past this hasn't happened and we have kicked out vendors for this violation. A vendor needs to have Unifor support with him/her at all times and work to be performed is by the Bargaining unit and not by the vendor.  
Quality Control
During the last rebalance 11 jobs were reduced, with that reduction all retained seniority and nobody was reduced from department. There are four jobs posted on board currently and all jobs should be filled within the next few rounds of postings. 
As of the week of November 5th there is approximately 5700 repairs on site with more off site which are being brought back in, the Company will be placing a tent on the non Ford lot to repair these vehicles. Also location X25 by the FCPA room will be manned with repairmen and drivers till end of year.
Scheduled weekend production
November 17th 2018, November 25th 2018, December 1st 2018, December 8th 2018 and December 23rd 2018
In solidarity
Joe Oliveira