Lest we Forget
---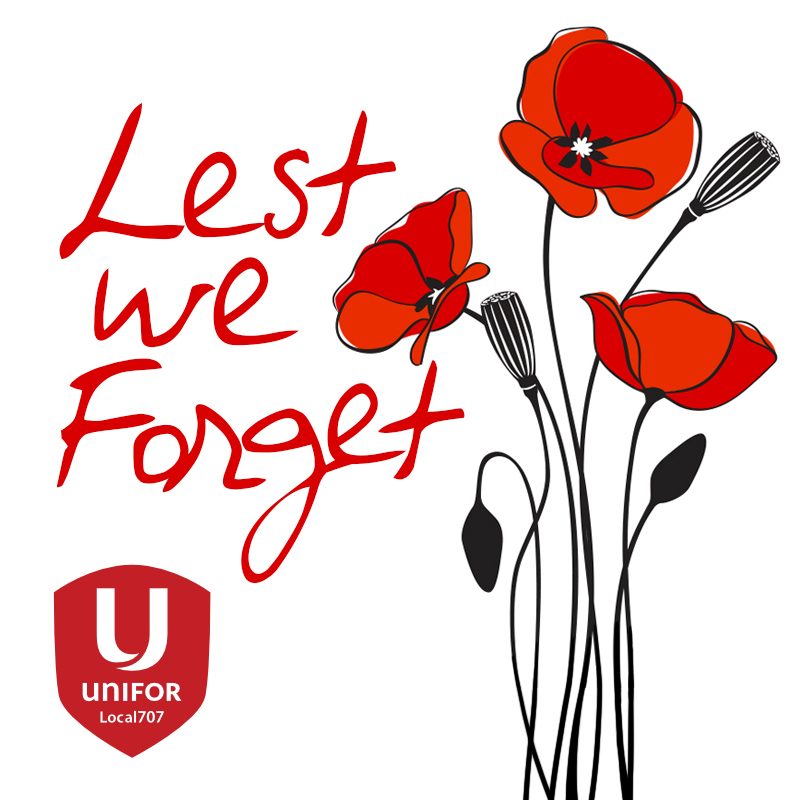 ---
The Rembrance Day festivities that we have all known our entire lives have taken Canadians in a new direction this year but the message is not lost. We will not see in person Remembrance Day services however many of our local communities are taking their ceremonies online.
---
---
There will be no military parades and no large public gatherings at cenotaphs, to mark the sacrifices and contributions of the more than 2.3 million Canadians who have served our country during times of war, conflict and peace, including the more than 118,000 who have paid the ultimate price.
---
---
The year of 2020 marks the 75th anniversary of the end of World War II. The most obvious way for us to show our support is to proudly wear a poppy on your lapel. Poppy's raise about $20 million each year for veterans programs across Canada.
---
---
You can also check out virtual exhibits at the Canadian War Museum, or take a virtual tour of Canada's war memorials in France, the Canadian National Vimy Memorial, and the Beaumont-Hamel Newfoundland Memorial.
---
---
The historic Lancaster warplane will be in Hamilton today at 11 a.m. to fly over the city's cenotaphs to commemorate the day.
---
---
You can pay your respects with a moment of silence also at 11 a.m. regardless of where you may be. We owe so much to those who have served Canada, and protected our way of life for more than 100 years. Let's continue to stand together, to stand united
---
---
From our local union, we would like to recognize all of the brothers and sisters of our great union that have represented our nation in battle or as a Peacekeeper. Your dedication is not forgotten.
---
---
To the millions of Canadian armed force members who have lost their lives in battle, we honour you today and we stand strong with all of those who are still with us.
Let us remember.